Legendz Trail to the Gods character 2 Phineas "Finny" Suot
Legendz Trail to the Gods character 2 Phineas "Finny" Suot
Legendz Trail to the Gods character 2 Phineas "Finny" Suot
by
Brambleheart92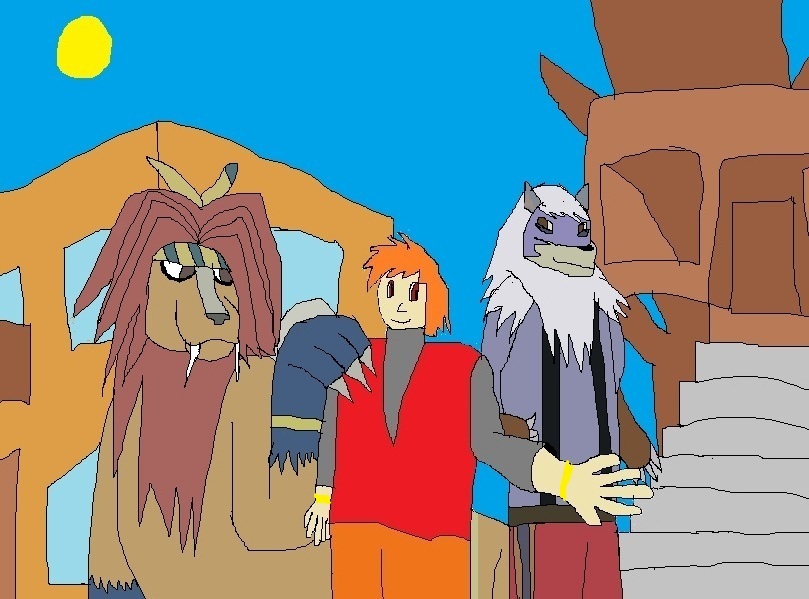 Description
Another new character.

Name: Phineas "Finny" Suot
Info: Phineas is Alex's cousin, and knows alot about Greedo.
Mostly because both Leon and Wolfy had appeared at his doorstep one raining night when he found some bracelets called Antique Bracelets.

He sometimes wish this was a secret, but his mother was with him. So she knows about it too. And unfortunately for Wolfy...He has to help his mother with some clothing. As she's a cloths designer.

(Good thing they're men's clothing.)
And since that Phineas were nice to them, Wolfy and Leon call him Finny for short.

And Phineas wonders about the mysterious people who want to destroy the world.
General Info
Comments
0
Media
MS Paint
Time Taken
1 hour
Reference