Navi's one love
Navi's one love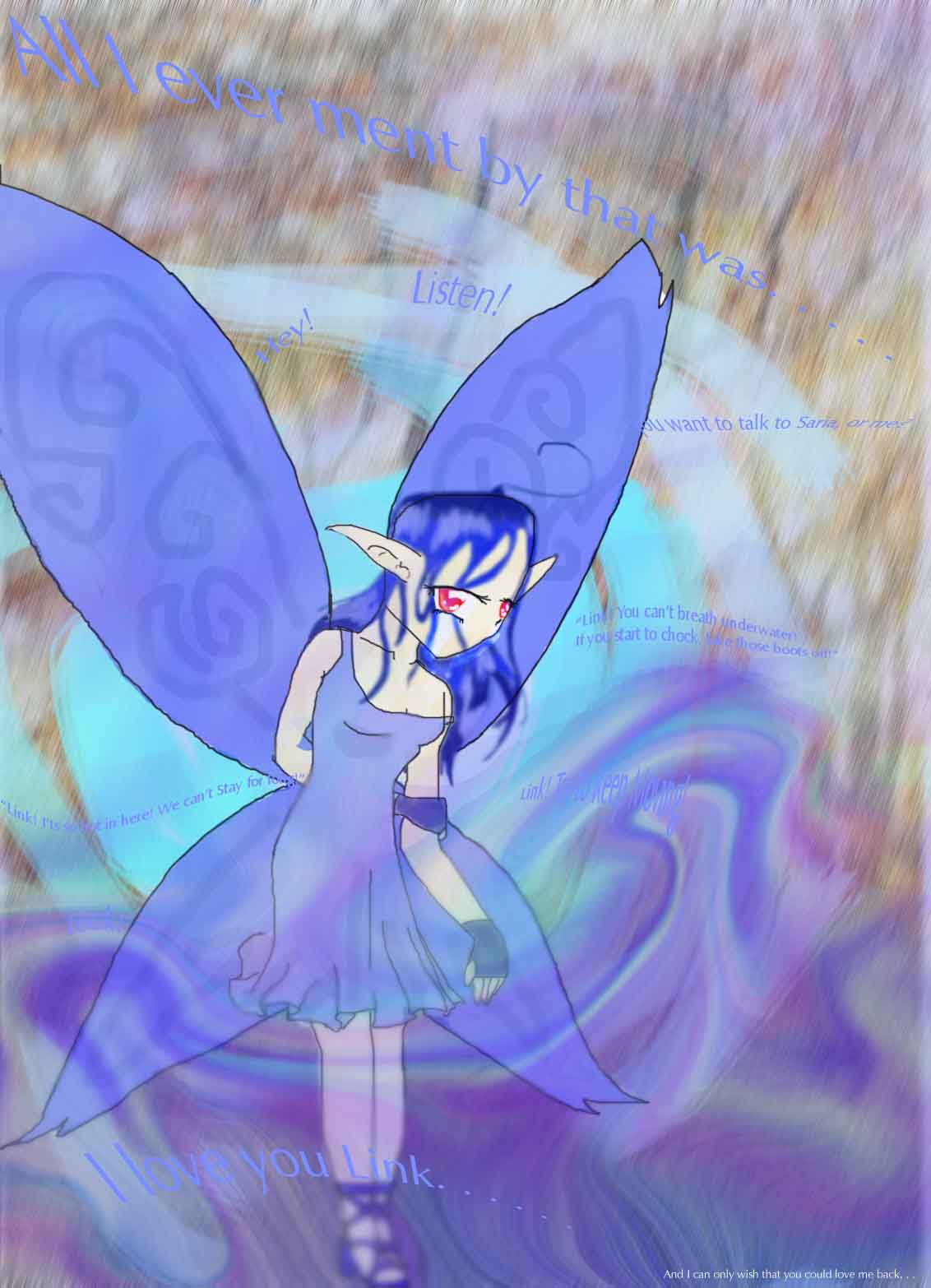 Description
 Here's the thing, I don't hate Navi. I think she just loves Link enough to be annoying.
 
If you can't tell, she is crying. And it is also raining. The spoiler warning was with a few quotes. I'm not sure if they are big spoilers, but they might be consitered.
 
Grey, Nintendork, No bad comments. You can tell me how retarded the point is in person.  You guys hardly know who Navi is.  And Grey, I know you are playing the game, but the quotes in the game made her seem like whe does love Link.