Not Perfect (first)
Not Perfect (first)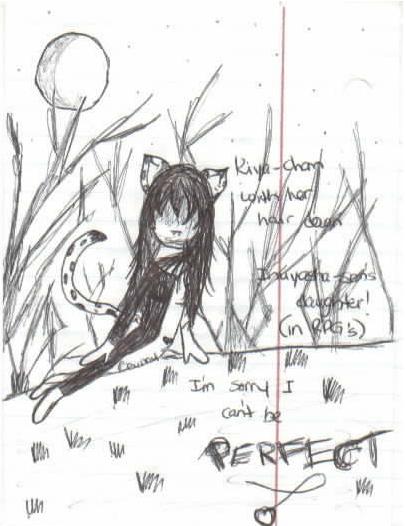 Description
Lol, sketched this in CCD. I bet you my teacher thinks I'm a satanist XD. Well, this began as a tree...and then turned into a forest and then Kiya-chan (Kiyagome) from Inuyasha RPG's. (I have one kiya-chan, but her identity varies in the specific RPs). I'm thinking of making this into a bigger, more detailed piccu, thus, the "(first)".
If you cant read what it says, read here:<br />
<br />
Kiya-chan with her hair down<br />
Inuyasha-san's daughter! (In RPG's)<br />
"I'm sorry I can't be PERFECT"
General Info
Comments
0
Media
Unspecified
Time Taken
Reference