PokéGarden
PokéGarden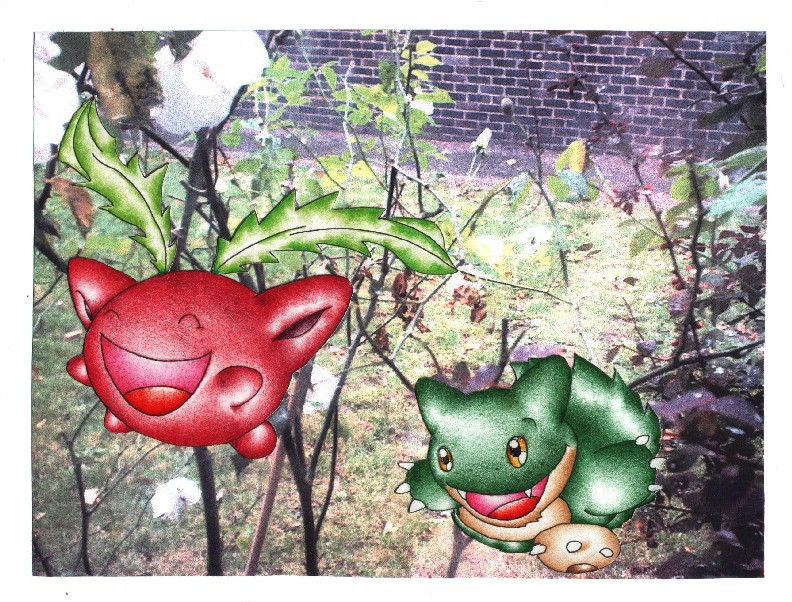 Description
Hey, look... there's a Hoppip and a Munchlax running around in the garden! I drew the Pokémon from memory, so they look a bit odd... and I don't have any image-merging software on my computer (yet), so I had to do it the old-fashioned way: paper, scissors and glue. Lots of it, to stop the Hoppip's leaves breaking off and falling onto the carpet instead of sticking to the photo...

The 'mon where sketched with a 0.5 mechanical pencil, then outlined in 0.1 Pilot Drawing Pen, then coloured with dry watercolour pencil. The photo was taken with a Samsung Digimax 800k digital camera (still going strong, if a little old). Pease leave a comment if you want to! :)

Hoppip and Munchlax (c) Nintendo/Game Freak.
General Info
Comments
13
Media
Other drawing
Time Taken
... ... ...
Reference
Nope.