Dragon Quest: Defeat of the Metal King Slime
Dragon Quest: Defeat of the Metal King Slime
Dragon Quest: Defeat of the Metal King Slime
by
CRwixey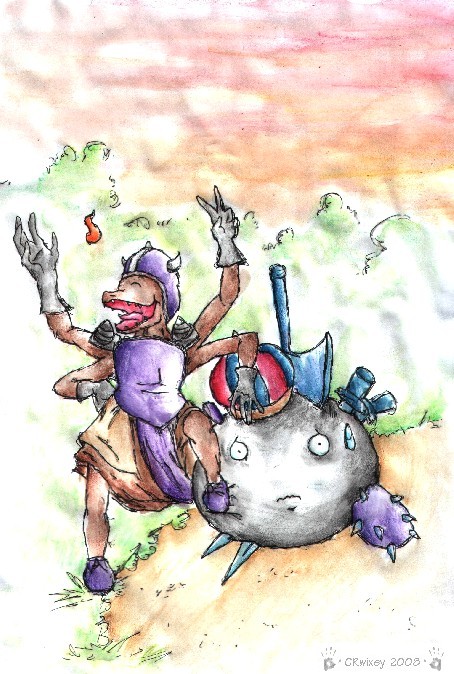 Description
Based around a lucky event that happened while I was playing Dragon Quest Monsters: Joker on DS.

Spent a-g-e-s trying to kill just one Liquid Metal Slime in the Metal Menagerie - and got nowhere - until my level 1 Demon-At-Arms got a critical hit... :D

Sketched with HB and 0.3 mechanical pencil, inked with 0.5 extra fine drawing pen, coloured with watercolour pencil with a dash of water added on afterwards. Please comment if you want. :)

Characters (c) Square Enix.