Puppeteer with Puppeteer puppets
Puppeteer with Puppeteer puppets
Puppeteer with Puppeteer puppets
by
CRwixey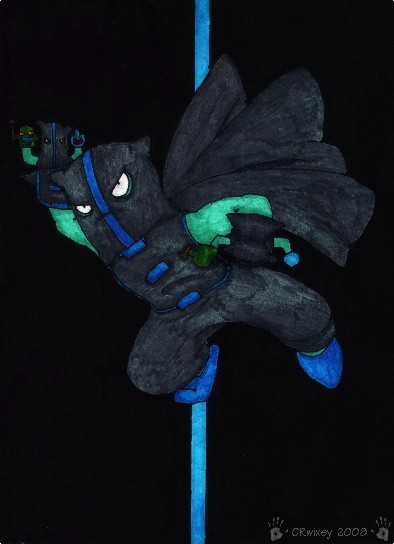 Description
This probably won't make any sense if you've never played a Dragon Quest game before... it's a Puppeteer monster, only this one's made some puppets that resemble himself, rather than the usual Lump Wizard/Slime combo.

Sorry if you can't see the puppets very well, he's at a slightly weird angle. I couldn't find any official artwork of him, maybe he's not very popular. I just like the sarky little look he gives enemies before he socks them with his puppets... wait a minute - sock? Puppets? SOCK PUPPETS! HAH! *Dies*

Drawn with HB + 0.3 mechanical pencil, inked with 0.3 drawing pen, coloured with felt tips. Please comment if you want. :)

Puppeteer (c) Square Enix.