Odd One Out
Odd One Out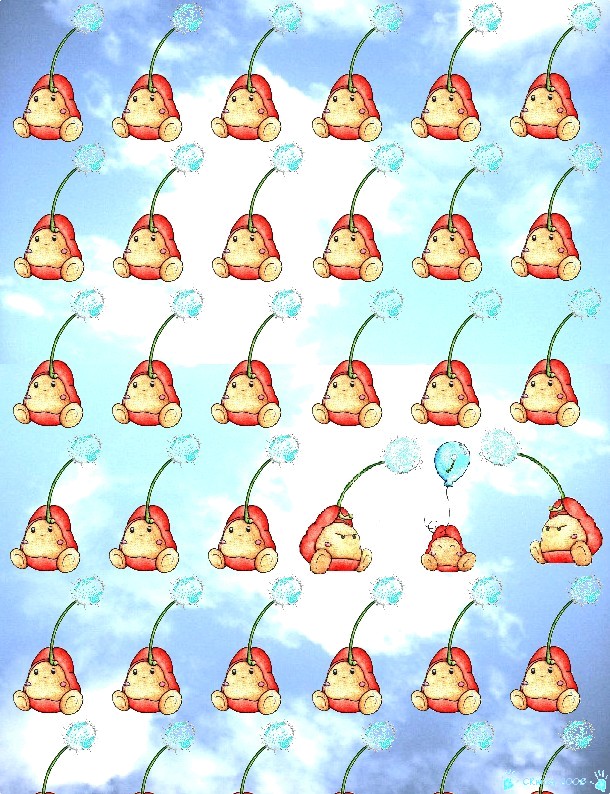 Description
Look... lots and lots of Waddle Dees, drifting down from the sky on their fluffy dandelion stalks, like in the level Growth Grasses in Kirby: Power Paintbrush... except one cheeky chap here's spoiling the syncrony by holding onto a balloon instead. He's got the guys next to him all mad now...

Waddle Dee characters drawn with HB pencil, inked with biro, coloured with watercoour pencils with added water wash. Copied of them in Microsoft Paint and pasted them onto a poto of the sky I took about a month earlier...

Please comment if you want! :)

Waddle Dee (c) Nintendo/Hal Laboratory.