Teazealous
Teazealous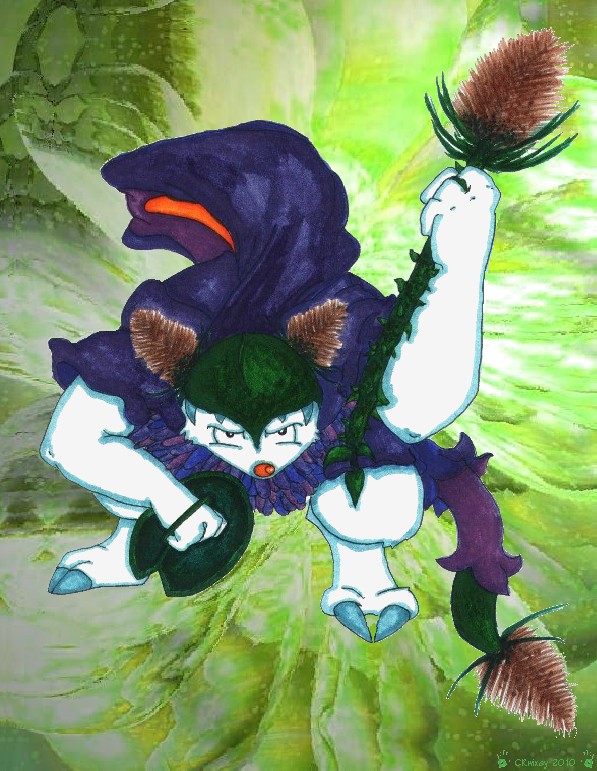 Description
*
EDIT
*
Finally got round to changing the background with Ulead Photo Express. Teazealous has had to put up with that icky mustard brown for far too long.

Drawn with HB and 0.3 mechanical pencils, inked with o.1 drawing pen, coloured with felt tips. Background added with Microsoft Paint. Comments always welcome! :)

Much bigger and fiercer than Teazle, Teazealous will flatten anyone who disturbs their natural habitats, with swift, merciless blows from their thorny teasel weapons. Unlike Teazles, they fashion lily and orchid flowers into cloaks and armour, rather than hooded garments. They are even more strongly attracted to honey than the Teazles.

Teazealous (c) CRwixey.
General Info
Comments
3
Media
Ink or markers
Time Taken
2/3 hours.
Reference
None.