Lapinglu
Lapinglu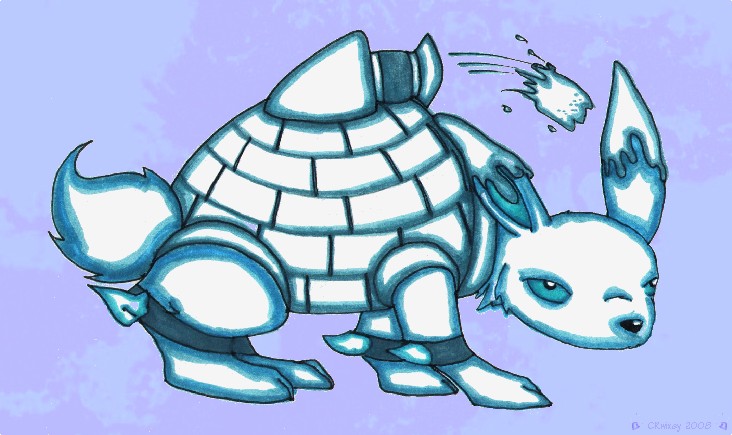 Description
The name's a combination of Lapin, French for "rabbit" (even though it's a hare...), and a slight variation of the word "igloo".

Drawn with HB pencil, inked with 0.3 drawing pen, coloured with felt tips. Background is an ink wash that has had its colour altered in Microsoft Photo Editor. Comments welcome! :)

Lapinglu's body is shaped just like an igloo, but unlike conventional igloos, it has a retractable snow cannon, which it uses to fire a variety of electric and frosty blasts at unfortunate foes.
Cold doesn't bother Lapinglu at all: during blizzards, it will retract its limbs into its igloo "shell" just like a tortoise.