Squireiyo
Squireiyo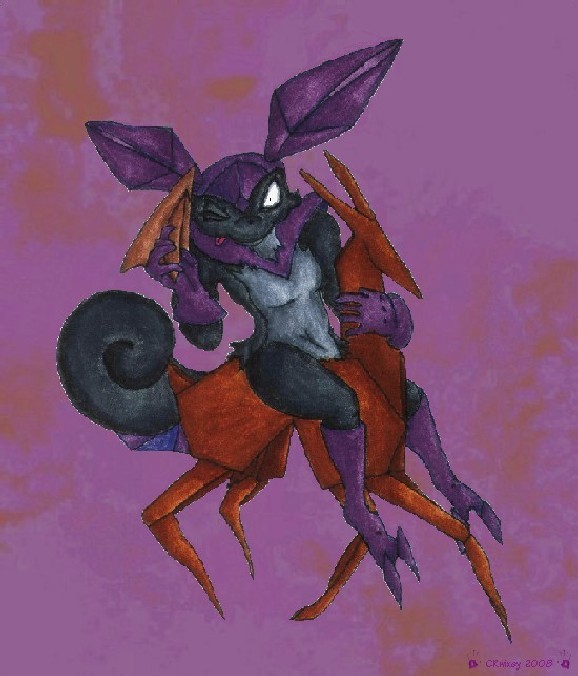 Description
Another evolution of Squirrisu (please see
http://www.Fanart-Central.net/pic-718900.html
). The name's a combination of
squirrel
and
reiyo
, which is Japanese for "antelope".
Drawn with a 0.3 mechanical pencil, inked with a 0.3 drawing pen, coloured with felt tips. Background is an ink wash edited using Microsoft Photo Editor. Comments welcome! :)
This nutty squirrel's all about speed. Squireiyo gallops around at full pelt, bombarding anyone unlucky enough to be in the vicinity with pointy paper darts and the occasional paper plane.
Unfortunately (for Squireiyo anyway), the antelope's legs crumple with an alarming frequency and fall to bits on making contact with even the smallest of puddles. Squireiyo doesn't mind though, because it can always make another one - though where it gets the origami paper from is anyone's guess.
Pokemon (c) Nintendo/Game Freak.
Squireiyo (c) CRwixey.