Hexeon
Hexeon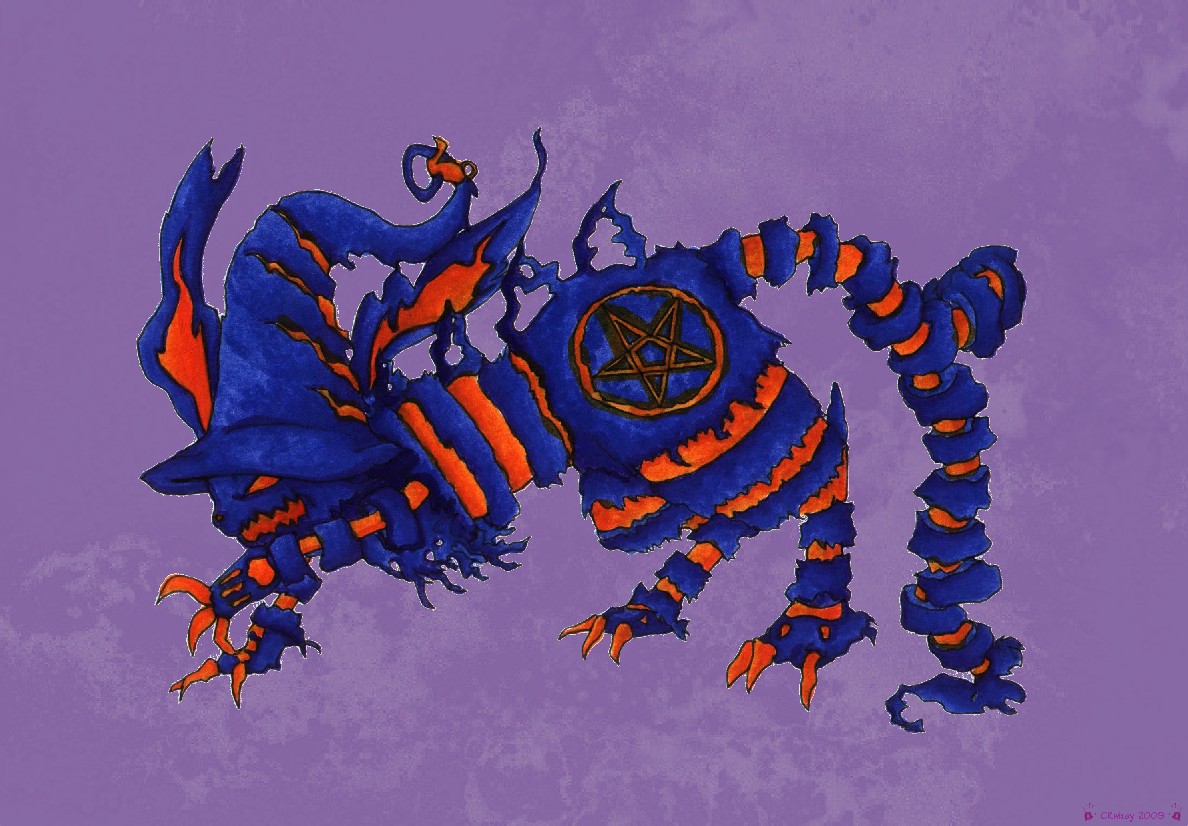 Description
Another new Eeveelution, a Dark Type...

Drawn with a 0.5 mechanical pencil, inked with a 0.3 drawing pen, coloured with felt tips. Background added using Microsoft Photo Editor and Microsoft Paint. Comments welcome! :)

*Info*

Name:Hexeon
Attacks: Standard:Bite, Leer, Curse.
Lv 8 – Scary Face
Lv 16 – Mean Look
Lv 23 – Night Shade
Lv 30 – Hypnosis
Lv 36 – Nightmare
Lv 42 – Night Slash
Lv 47 – Dark Pulse
Lv 52 – Destiny Bond

Evolution Level:n/a (Eevee evolves into Hexeon if it hates its Trainer and levels up at night).
Evolved Forms:n/a
Location:n/a
Type:Dark
Description:Hexeon is a truly vile Pokemon. Originally thought to have emerged from a negative dimension, reports of maltreated Eevee evolving into this creature have set the record straight. As far as Eeveelutions go, Hexeon is barely recognisable as an Eevee relation; half its fur seems to have peeled off for a start.
No one's sure if the pointy hat on top of its head is real, or just part of its head, because so far nobody's had the guts to get close enough to find out. Being truly malevolent, Hexeon enjoy casting curses upon wild Pokemon and unsuspecting Trainers alike, just so watch them suffer.

Original Eevee evolutions (c) Nintendo/Game Freak.
Hexeon (c) CRwixey.
General Info
Comments
11
Media
Ink or markers
Time Taken
About two hours.
Reference
None.