Rhythm Paradise: Glee Club 2
Rhythm Paradise: Glee Club 2
Rhythm Paradise: Glee Club 2
by
CRwixey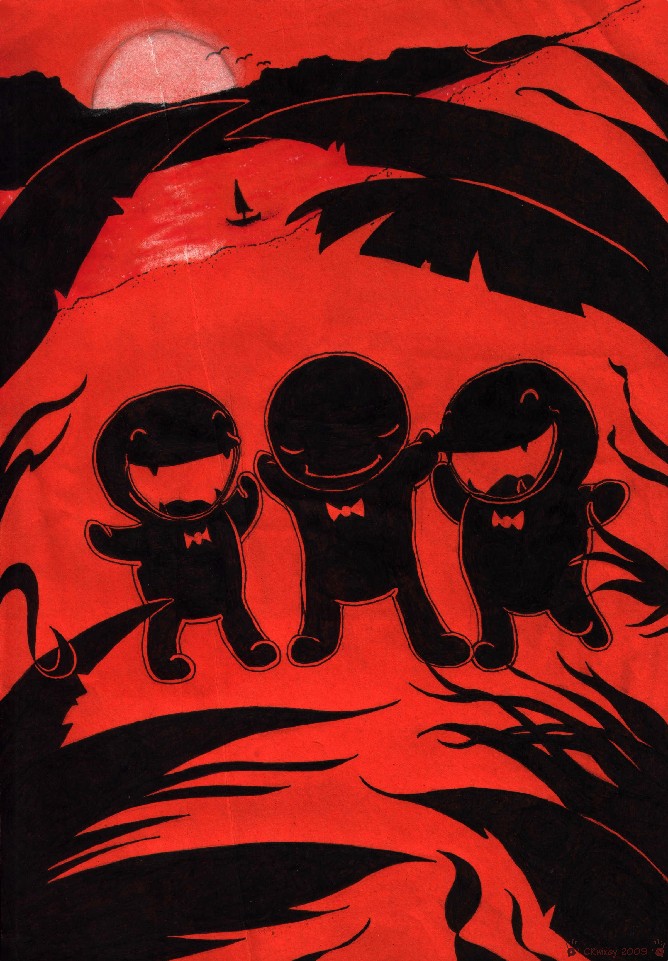 Description
Another Rhythm Paradise picture, based on the Glee Club 2 stage. Similar to the original Glee Club, but more difficult, more tropical and more orange-y than before.

Sketched onto orange paper with a 0.3 mechanical pencil, inked with 0.1, 0.3, 0.5 and 0.8 drawing pens. Water effects and sun done in pastel. Comments welcome! :)

Rhythm Paradise characters (c)Nintendo/Tsunku.