Lockstep
Lockstep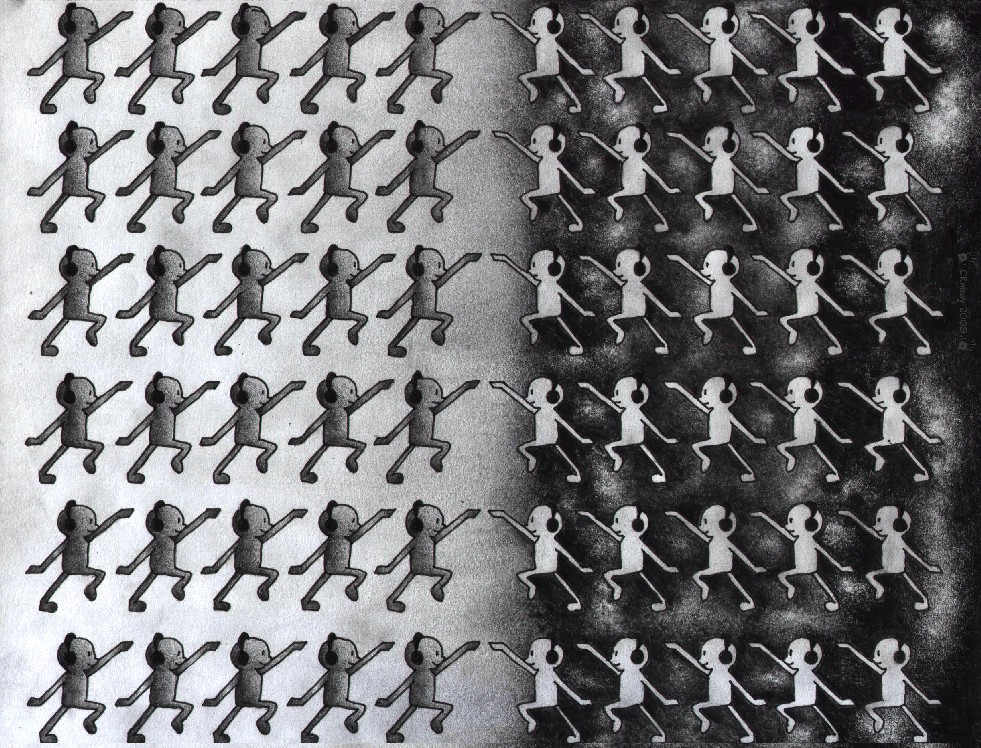 Description
Another pic based on the
Rhythm Paradise
DS game.
There's a stage called Lockstep, where you have to get a group of funny little guys called "Stepswitchers" to march in time with the music, taking care to match their movements with both the main and back beats of the rhythm in turn.
Here's a clip of the real thing:
http://www.youtube.com/watch?v=JJJ9EmbYDL8&feature=related
First stepswitcher was drawn with a 0.3 mechanical pencil, then copied on the computer... then they were inked individually with a 0.1 drawing pen. Background was done with pencils ranging from B2-B6. Comments welcome! :)
Rhythm Paradise characters (c) Nintendo/Tsunku.