Squirkawaii
Squirkawaii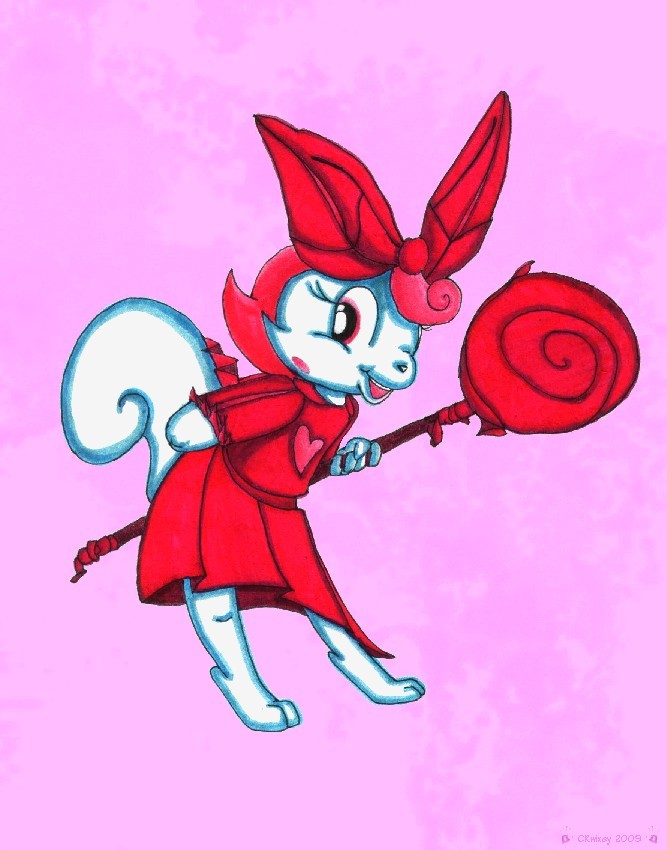 Description
The last
White Squirrisu
form. The name's derived from the words
squirrel
and
kawaii
, Japanese for
sweet
or
cute
.
Sketched with a 0.3 mechanical pencil, inked with a 0.1 drawing pen, coloured with felt tips. Backgrounds added with Microsoft Photo Editor and Microsoft Paint. Comments welcome! :)
Squirkawaii will be your friend forever if you give her sweets; especially ones with pink wrappers. No one's sure if the pink wing-like appendages on her head are ears, or a bow.
Squirkawaii'a giant lollipop is wrapped up in origami paper to stop it sticking to other monsters' scales and/or fur.
Squirkawaii (c) CRwixey.