Eereagle
Eereagle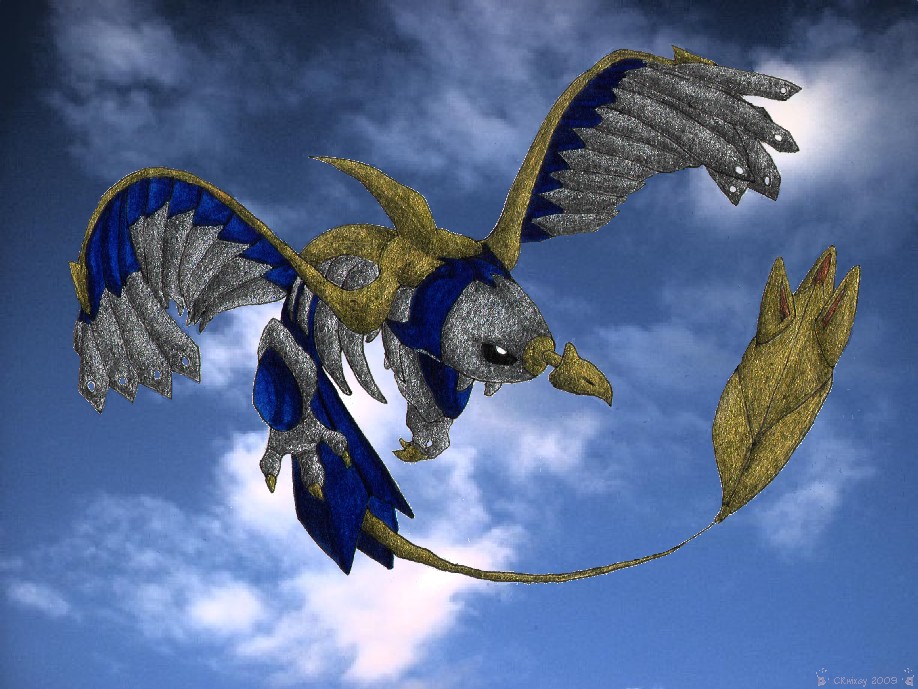 Description
The name's derived from the words eagle and eerie.

Sketched with a 0.3 mechanical pencil, inked with 0.1 drawing pen, coloured with felt tips and metallic pens. Background added with Microsoft Photo Editor and Microsoft Paint. Comments welcome! :)

This feathered fiend's wings are formed from a pair of ribs, bent upwards in the shape of a bow. The bow's "arrow" protrudes from the rocket-like head, forming the beak. They have an internal radar system that enables them to track down opponents in the blink of an eye.
Its feathers are actually razor-sharp blades, which can rotate 180 degrees so they can slice objects whilst on the wing. Not surprisingly, most avoid Eereagle like the plague.

Eereagle (c) CRwixey.
General Info
Comments
23
Media
Ink or markers
Time Taken
Around three hours.
Reference
None.