Mew Moon
Mew Moon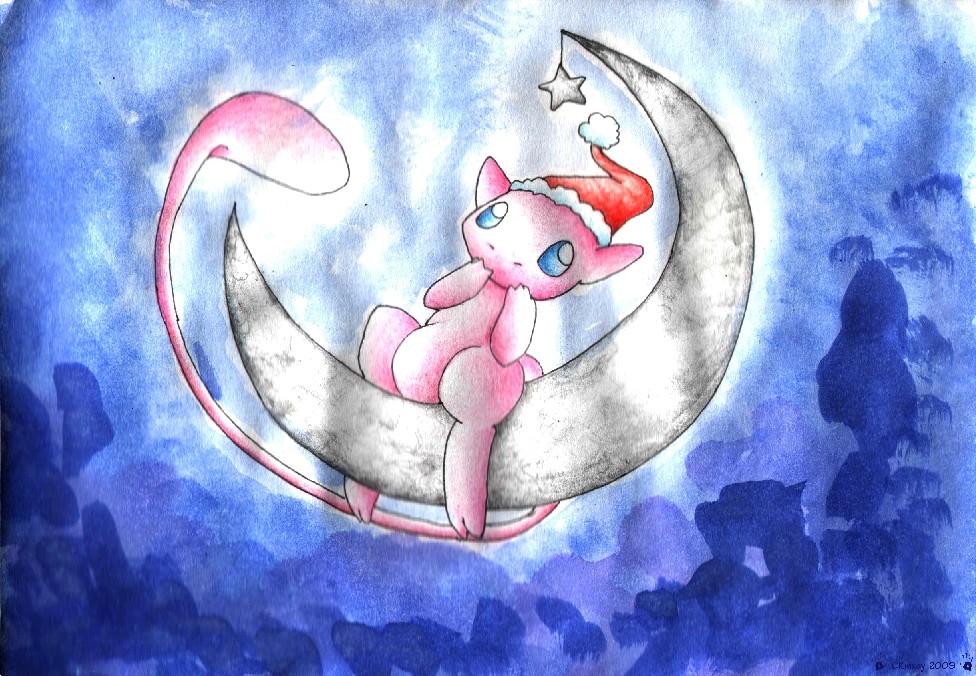 Description
Mew sits under the special silver star and makes a Christmas wish... couldn't spend half as long on this as I wanted to, so there's quite a lot of mistakes here.
The background ink didn't dry too well either, and the scanner's picked up all the blurry bits...

Anyway: Happy Christmas to everyone on FAC! :)

Done with 0.3 mechanical pencil, 0.1 drawing pen, colouring pencils, B pencils and coloured ink. Comments welcome!