Sleindeer
Sleindeer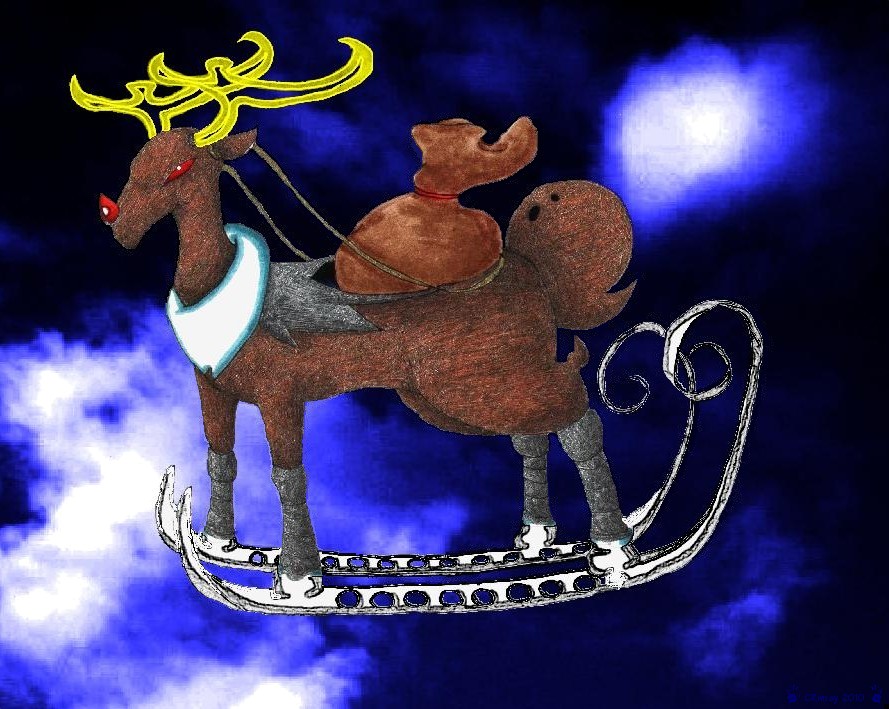 Description
Drawn with a 0.3 mechanical pencil, inked with a 0.1 drawing pen, coloured with metallic pens and felt tips. Comments welcome! :)

A curious cybernetic deer designed to withstand sub-zero temperatures, and to distribute goodies to all come Christmas time. Sleindeer uses its bright red LED nose, neon antlers and sleigh-like form to navigate dark skies with precision and ease. It also makes a fine method of transport for people when it's not carrying sackloads of gifts.
Unfortunately, Sleindeer has a bizarre and rather unfortunate quirk: if its LED nose bulb breaks or burns out, it goes into shutdown, and won't become operational again until it gets a new nose.

Sleindeer (c) CRwixey.