Feralinx
Feralinx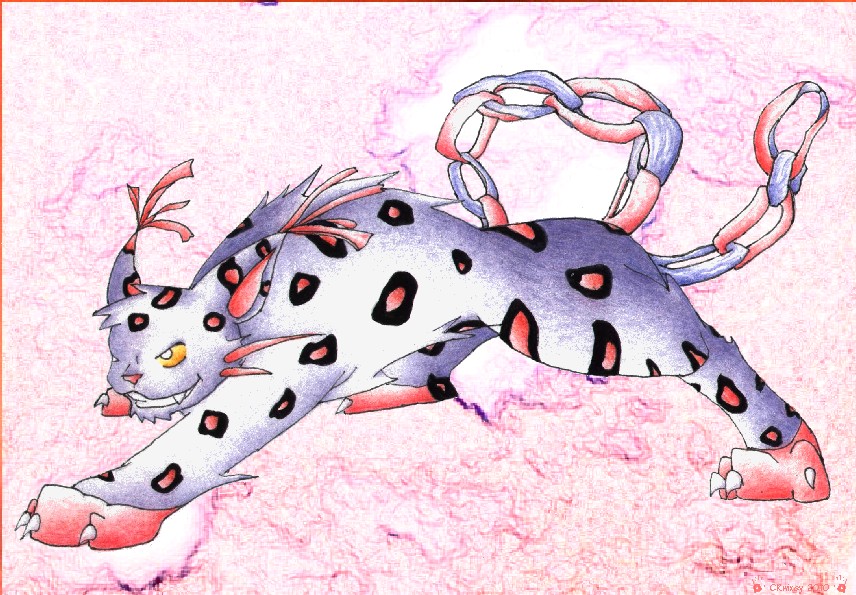 Description
0.3 mechanical pencil, 0.1 drawing pen, coloured pencils. Background made with MS Photo Editor. Comments welcome! :)
Treat your Waiferal with lots of love and care and eventually the little runts turn into these fearsome felines. No longer impeded with manacles or chains, Feralinx are free to roam wherever they want, but although they have a strong independent streak, they enjoy being in the company of their owners, who they feel they owe much to for helping them evolve and grow.

Feralinx + Waiferal (c) CRwixey.