Lollipup
Lollipup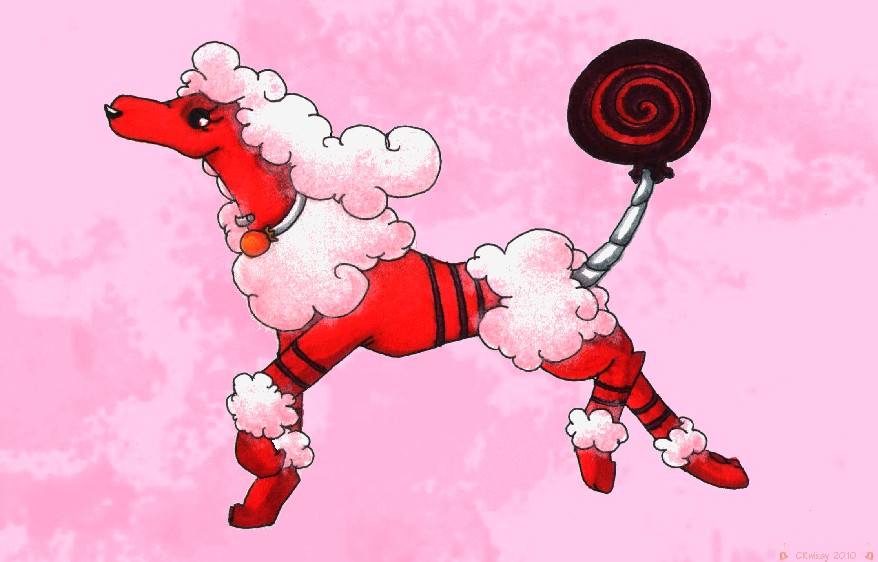 Description
0.3 mechanical pencil, 0.1 drawing pen, felt tips and pastel. Background added with Microsoft Photo Editor and MS Paint. Comments welcome! :)

Lollipup's smooth, agile body is made out of a sticky substance that looks and feels just like a boiled sweet, while its ears and fur are made of cotton candy. As a result, it tends to be frail, nervy and highly-strung.
Never try to lick the lollipop at the end of their tails: they hate that, and won't think twice about socking people in the mouth with it...

Lollipup (c) CRwixey.