Squeex
Squeex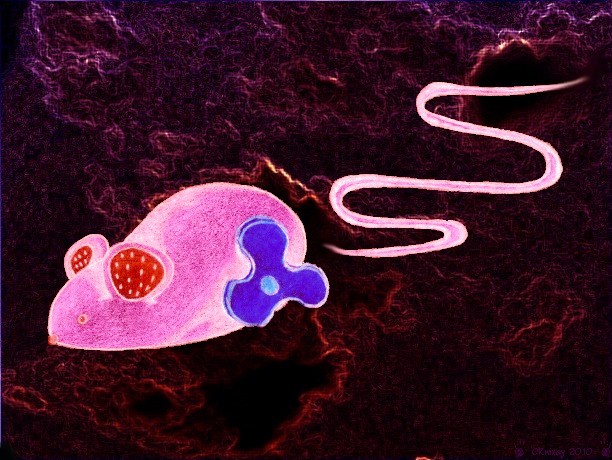 Description
Here's another new critter design... maybe it'd make a good friend for Pikachu?

Drawn with a 0.3 mechanical pencil, inked with a 0.1 drawing pen, coloured with colured pencils and inverted with Microsoft Photo Editor. Comments welcome! :)

Squeex are entirely artificial, man-made creatures. These miniature mice are able to travel effortlessly between cyberspace and the "real" world by rotating the curious little tri-wheel "feet" at supersonic speeds. It was previously assumed that Squeex were silent, but was later discovered they communicate with one another via squeaks of a frequency too high for human ears to detect. Squeex also have no tails, but because they move so fast they leave a bright neon streak behind them, giving them the illusion of having a tail.
Despite rumours of a super-rare transparent variety being released, only pink and blue Squeex have been made so far(and even then, blue ones are incredibly hard to find).

Squeex (c) CRwixey.
General Info
Comments
4
Media
Colored Pencil / Crayon
Time Taken
Around three hours.
Reference
None.