Chaquara
Chaquara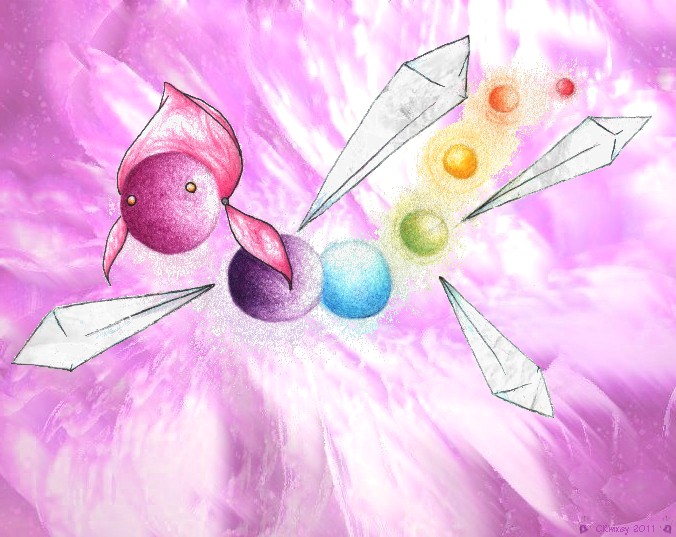 Description
The first of two possible final evolutions for
Krystalis
. More psychic bugs! ^^
The name's derived from the words
chakra
and
quartz
.
0.5 mechanical pencil, 0.1 drawing pen and coloured pencils. Background added with Ulead Photo Express 2. Comments welcome! :)
These rare, graceful and elegant butterflies are physical manifestations of the seven charkas (energy centres) of the body. Each chakra spins at an incredible rate, making their bodies almost weightless.
They're particularly drawn to places of purity, uncorrupted by man. They seek out these areas by tuning into a location's "vibes" with their quartz crystal wings.
Chaquara (c) CRwixey