Shellaphim
Shellaphim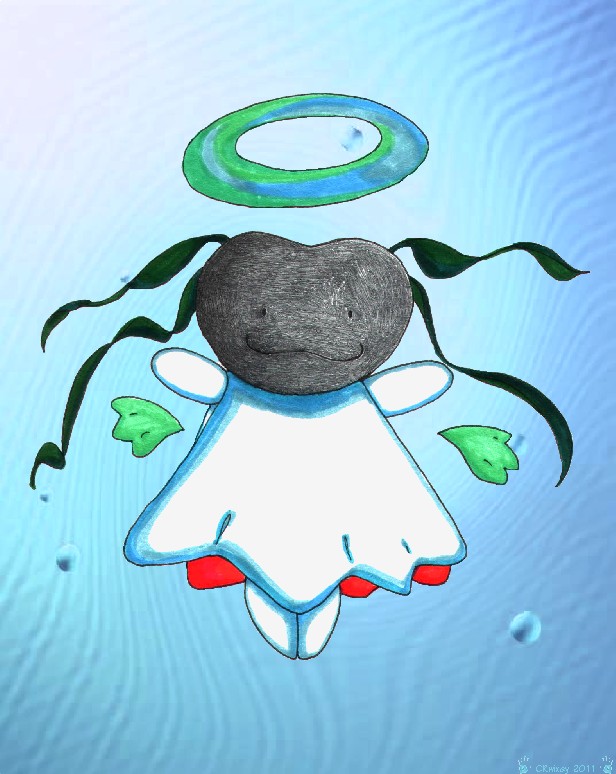 Description
It's Shellaphim,
http://www.fanart-central.net/pic-803352.html]Aquangel's
definitely-not-a-Rock-Type evolution. The name's based on the word
seraphim
, (a class of highly powerful, angelic beings).
0.3 mechanical pencil, 0.1 drawing pen, metallic pen and felt tip markers. Background added with Ulead Photo Express 2. Comments welcome! :)
These benevolent beings flitter across the seas, spreading peace and goodwill wherever they go. Despite their placid exteriors, Shellaphim are every bit as sensitive as the Aquangels, but this doesn't stop them attempting to knock the less benevolent members of the human race into order by giving them a sharp rap over the head with their coral wreath wands - which they seem able to conjure up at will.
Shellaphim (c) CRwixey
General Info
Comments
10
Media
Ink or markers
Time Taken
Around two hours.
Reference
None.