Wixey's "Shiny" Pokemon (152 - 202)
Wixey's "Shiny" Pokemon (152 - 202)
Wixey's "Shiny" Pokemon (152 - 202)
by
CRwixey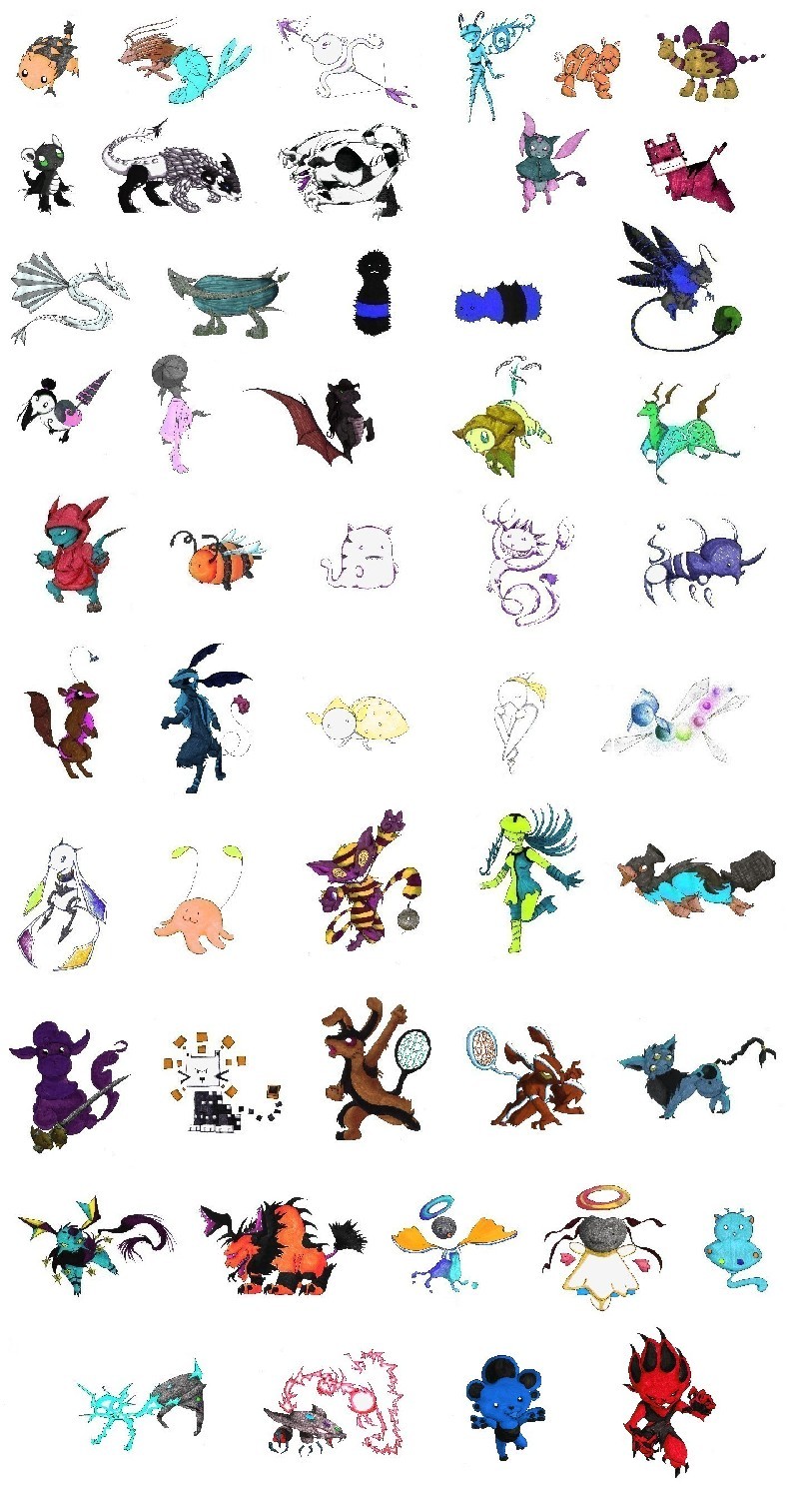 Description
Pokemon designs 152 – 201 (202 if you don't count the accidental Tootaboo duplication)…
Again, sorry about the 'mon size. If I ever get round to doing a fifth pic, I'll try to make them larger.

TOP ROW: Priklitt, Snufflupp, Tootaboo (!), Coqetwirl, Cakamel, Camarel.

SECOND ROW: Pandra, Pandile, Pandemon, Lylyth, Cubiecub.

THIRD ROW: Sensuryu, Marroroot, Kittle, Krinkkle, Kattackle.

FOURTH ROW: Splishling, Mackandrin, Equynox, Twirlyth, Tapestra.

FIFTH ROW: Hoodiroo, USBee, Whoops, Whoopie, Thesaur.

SIXTH ROW: Piipoda, Podiipa, Krysmet, Krystalis, Chaquara.

SEVENTH ROW: Thrylmyth, Tippit, Roonaloon, Swirliren, Platyplash.

EIGHTH ROW: Baatana, Squion, Harally, Bunett, Nastine.

NINTH ROW: Vylnah, Rapalzin, Aquangel, Shellaphim, Plasmyu.

TENTH ROW: Plasmeow, Plasagalax, Pawpaw, Klawpaw.

Pokémon (c) Nintendo/Game Freak.
Pokés on this page (c) CRwixey.
General Info
Comments
6
Media
Ink or markers
Time Taken
Five/six months, on and off.
Reference
Reference used for some characters.