Kyurem: Redesigned
Kyurem: Redesigned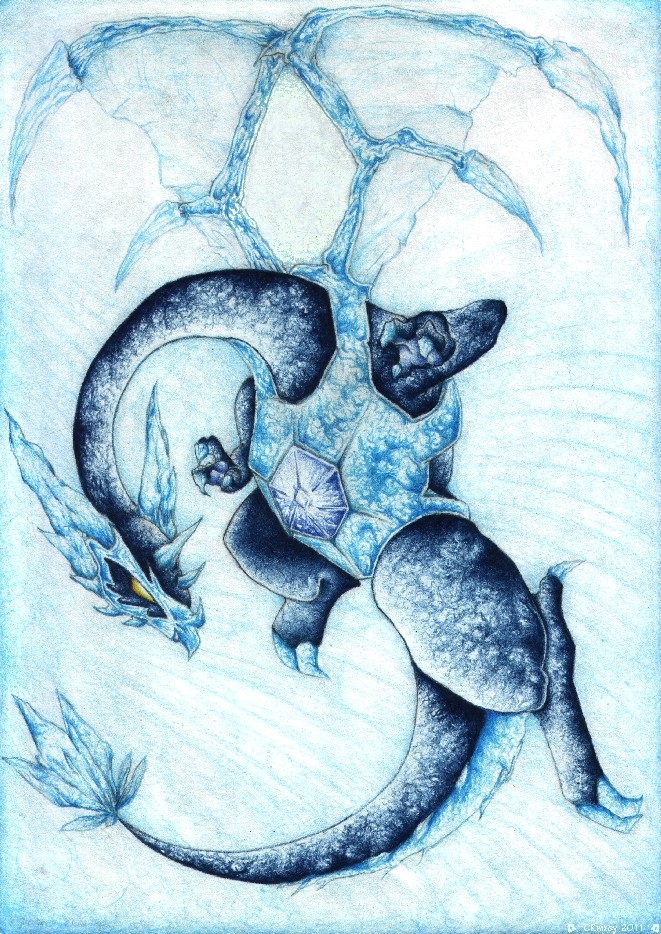 Description
Link to the official Kyurem design:
http://images.wikia.com/pokemon/images/c/c3/646Kyurem.png
I don't feel I have any right whatsoever to tell Game Freak how to make a Legendary Ice/Dragon Pokemon (which has got to be one of the coolest dual types ever), but I just don't "get" Kyurem. Look at his wings - can he even fly with those things? And why's his body grey? Presumably it's connected with the whole black/white Reshiram/Zekrom dark/light theme, but still... I thought he was a Steel Type until I caught one in Pokemon White... :s
0.5 mechanical pencil, watercolour and regular coloured pencils. Comments welcome! :)
Kyurem (c) Nintendo/Game Freak
General Info
Comments
15
Media
Colored Pencil / Crayon
Time Taken
Around 15 hours.
Reference
Ken Sugimori's original artwork.