A Bigger SPLASH
A Bigger SPLASH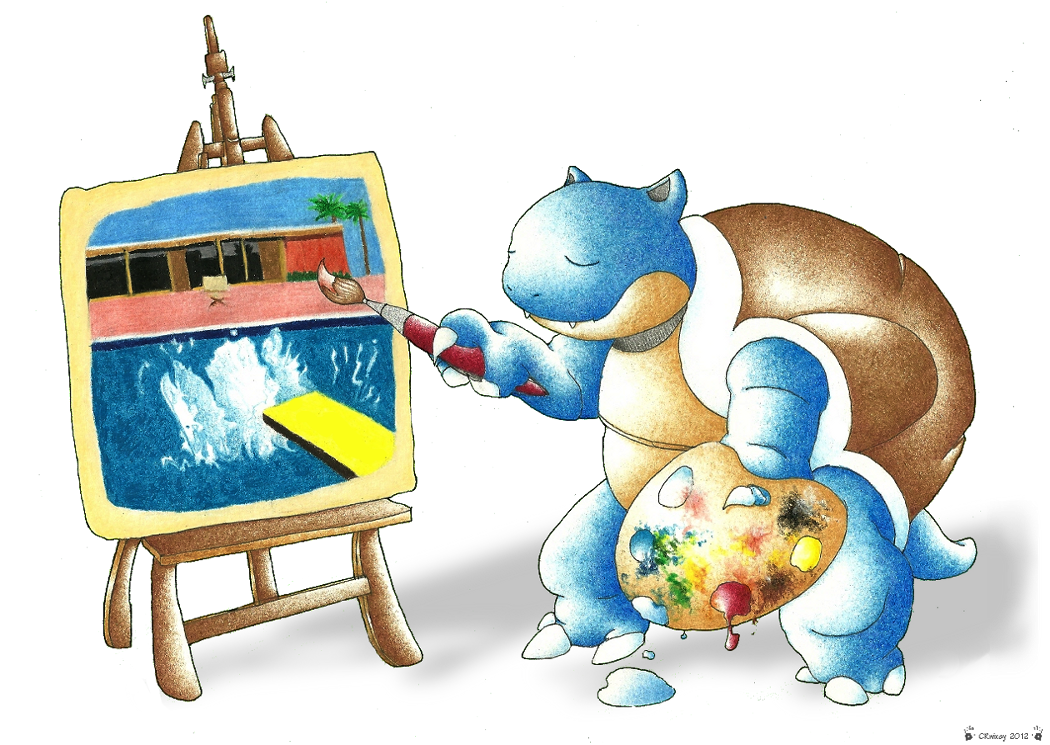 Description
When he isn't hosing down endless reams of Geodude and Graveler or getting his "@$$" whipped by Grass and Electric Types, SPLASH the Blastoise likes to relax by doing a bit of painting.
Here, we see him attempting to reproduce David Hockney's"
A Bigger Splash
", one of his favourites.
Given his relentlessly mediocre performance in battles, it's safe to say this Blastoise makes a much better artist than fighter.
0.7 mechanical pencil, 0.1 drawing pen, regular and watercolour pencils. Comments welcome! :)
Blastoise (c) Nintendo/Game Freak.