Magical Veggie Birds
Magical Veggie Birds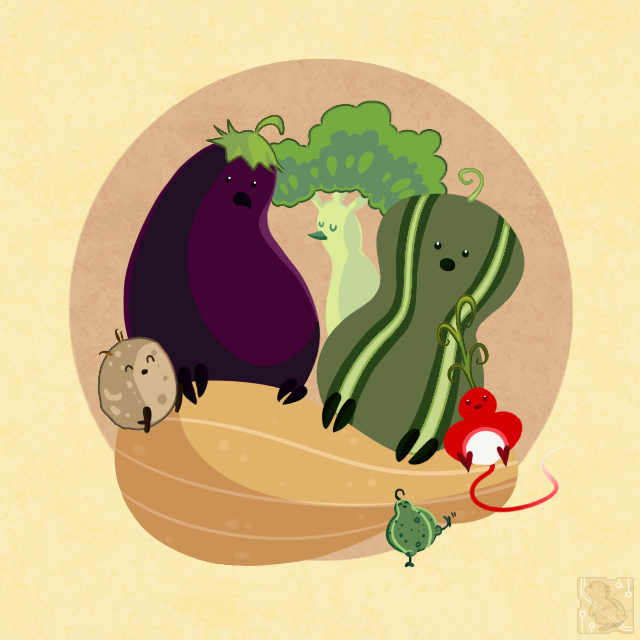 Description
Finally got round to drawing some veggie birds to go with the fruit birds from a few months ago. 
From left to right, there's potato, aubergine, broccoli, marrow, radish and round courgette. 
There's an alternate version of this picture with a different colour palette for the marrow bird, which will probably get uploaded in a few days' time. I eventually decided to go with the first version as it made the marrow bird's eyes and beak show up better.