Exeggusaur
Exeggusaur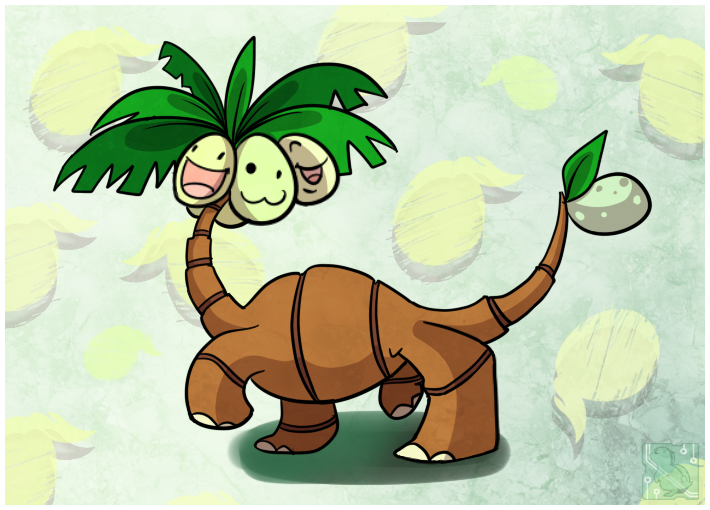 Description
You might have already seen the new Alola region Exeggutor from the upcoming Pokemon Sun and Moon games. If you haven't... actually it's probably best if you don't see it, because it's terrifying. At least I find it terrifying. 

What bothers me most is its super-long neck. How the heck does it walk more than two steps without falling over? If it was still a dual Psychic type it could possibly teleport, but since it's a Dragon type now I guess it can't teleport either... 

Thinking it might look better with four legs instead of two, so I tried redesigning it and ended up with whatever this is. It probably looks a bit too much like Tropius, but at least this version doesn't scare the heck out of me. 


Originally drawn on the 3DS using Flipnote 3D, but coloured using Paint Tool SAI.
Exeggutor forms (c) Nintendo/Game Freak. 
General Info
Comments
6
Media
Digital drawing or painting
Time Taken
2-3 hours.
Reference
Official Pokemon artwork.