Goblin
Goblin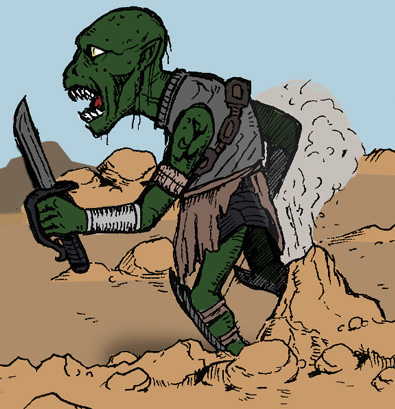 Description
There`s a long time since I last uploaded a picture here on F-C, so I felt I had to
do something about it. I have been really busy with other stuff mostly, but more important, I have come to that realization that I can`t draw for ****. I`m gonna finish my requests and then I`ll see if I`m gonna bother upload more crap or not. May not look like failures in others eyes, but even if it don`t seem that way, I`m somewhat of a perfectionist. Except when it comes down to coloring my own art. That part I mostly skip :)

This is a goblin i drew after watching that Narnia movie, for unknown reasons...
Just a quick sketch with a pen, no pencil or eraser.
General Info
Comments
1
Media
Other drawing
Time Taken
Reference