The long kiss goodnight
The long kiss goodnight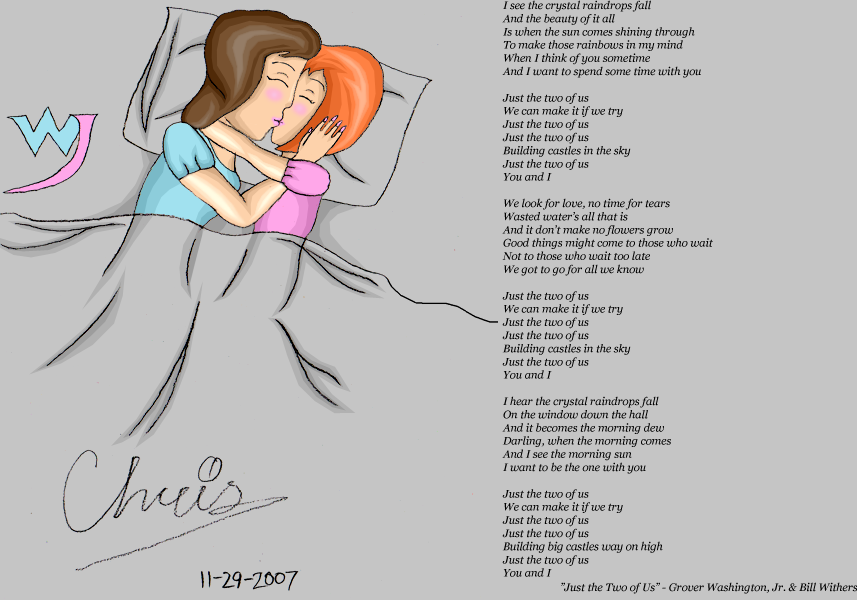 Description
OK, ladies and gentlemen, here's another Disney shoujo-ai pic for you, this time it's of Wendy and her daughter, Jane, as they appear in the Peter Pan sequel, so please enjoy. I added the lyrics to "Just the Two of Us" by Grover Washington, Jr. and Bill Withers to go with it. Oh, and one more thing: the Wendy here is the adult Wendy.

Wendy: "Come here, Janey. Give Mummy a big kiss. Goodnight, angel-face."

Jane: "Goodnight, Mother. I love you."