Fathers
Fathers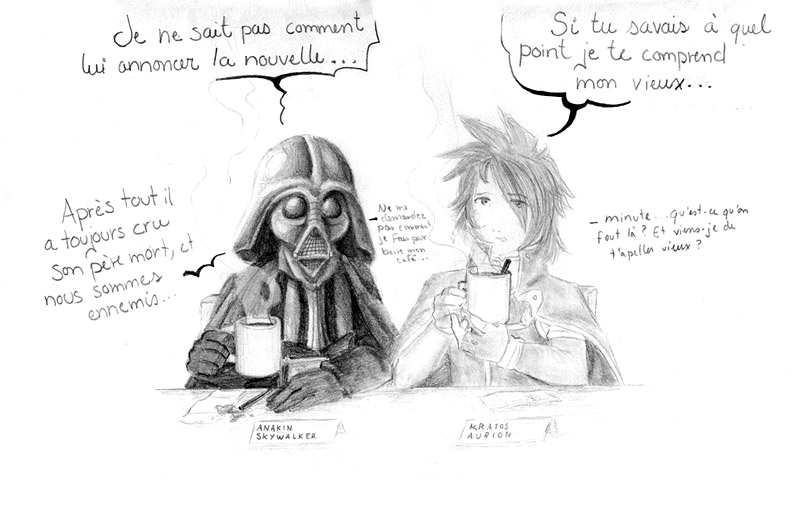 Description
I had that idea in my head for quite a while so I drew it. It's Kratos from Tales of Symphonia and Darth Vader. Let me translate since the majority here don't understand French:<br />
Vader top bubble:" I don't know how to tell him..."<br />
<br />
Vader middle bubble: " After all, he has always thought his father was dead, and we are ennemies"<br />
<br />
Kratos top bubble:" If only you knew how I understand, old pal..."<br />
<br />
Vader tiny bubble:" Don't ask me how I manage to drink my coffee..."<br />
<br />
Kratos tiny bubble: "Wait a minute...where are we? ...Did I just called you ''Old Pal''?"