Darth Thyriel
Darth Thyriel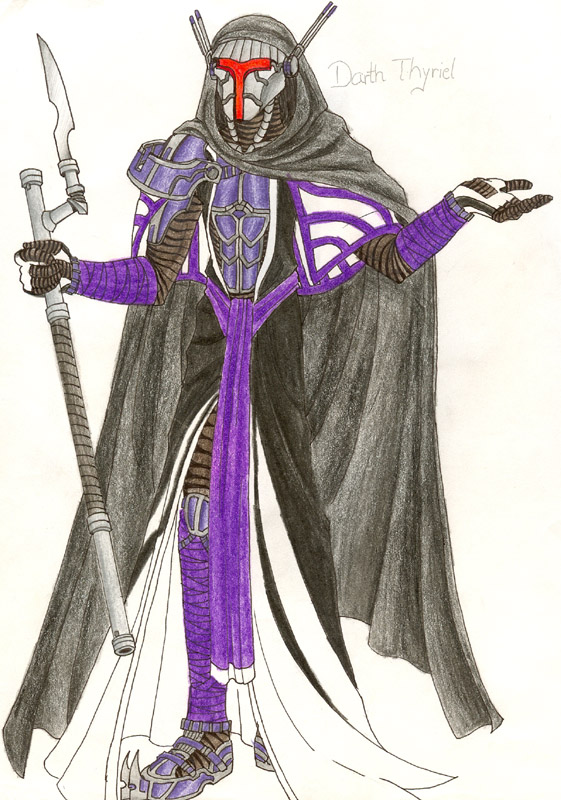 Description
So! This is my Knight Of The Old Republic II character (well, what I would have liked him to look like), as you can obviously see, I played Dark Side.

Darth Thyriel comes with mask, armored robes, vibrobladed double lightsaber (for those that enjoy clean carbonisation AND painful mutilation) and a randomly violent behavior. Has a soft spot for droids, mandalorians ('specially old friends... *wink wink*) and one-arm-ed spiky dudes, but will torture mentally wookies, act hatefuly towards blinded people and screw the life of his other comrades...and all other living stuff around... (especially stupid doormen *wink wink*)
Handle with caution.

Warning: NEVER peek under the mask. Pain and death ensues.