Chrissie Converted
Chrissie Converted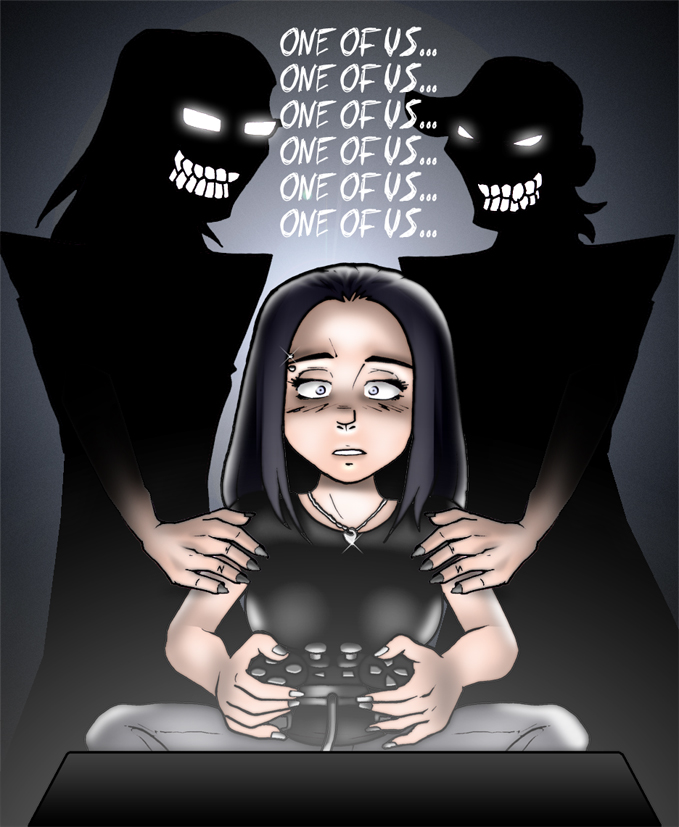 Description
Based on true events, this one - the poor lass in the middle is my mate Chrissie, who has been converted to an obssessive RPG-player by myself and my mate Swoop (also Chrissie's boyfriend), the two shadowy chanting figures lurking at the back.
Anyway, Chrissie's already finished Final Fantasy X and she's currently ploughing her was through Shadow Hearts Covenant! Less than a year ago, she had never even heard the term 'leveling up'...
Sorry, babe, but you're one of us now!