Drizzt Patrolling a Snowy Path
Drizzt Patrolling a Snowy Path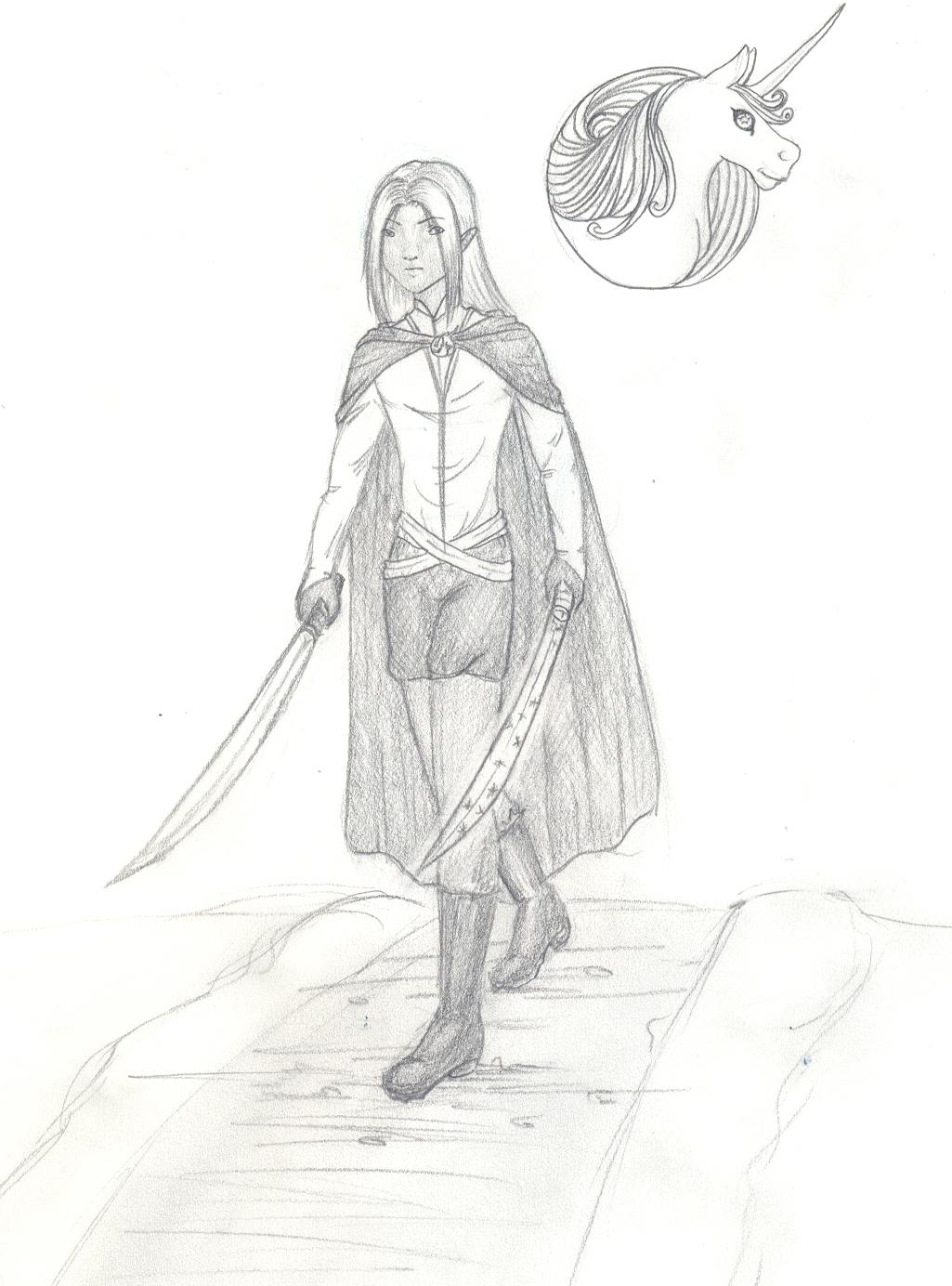 Description
Okay, this was actually the first drawing of Drizzt that I actually somewhat liked enough. But it wasn't enough for me to pull out my own scanner. But since my scanner is oh-so-conveniently hooked up now, I thought, what the heck? and scanned it in.

I'm not particularly fond of this version of him... It looks to... soft. His face is too round and child-like... not very fine and chiseled. I'm also not thrilled with his scimitars... drawing weapons is not my strong suit... (hey, what is my strong suit?) the one with the little asterisk-like thingamabobs is supposed to be the sword he got from the Ice dragon (I can't remember if it had a name -- and the asterisk-like thingamabobs are my lazy attempt at snowflakes).

The poor unicorn... thing in the corner is actually not the pendant Regis made for Drizzt, but a brooch I randomly designed and gave him...

I was bored. There ya go.
General Info
Comments
2
Media
Unspecified
Time Taken
Reference