Two of One Moon
Two of One Moon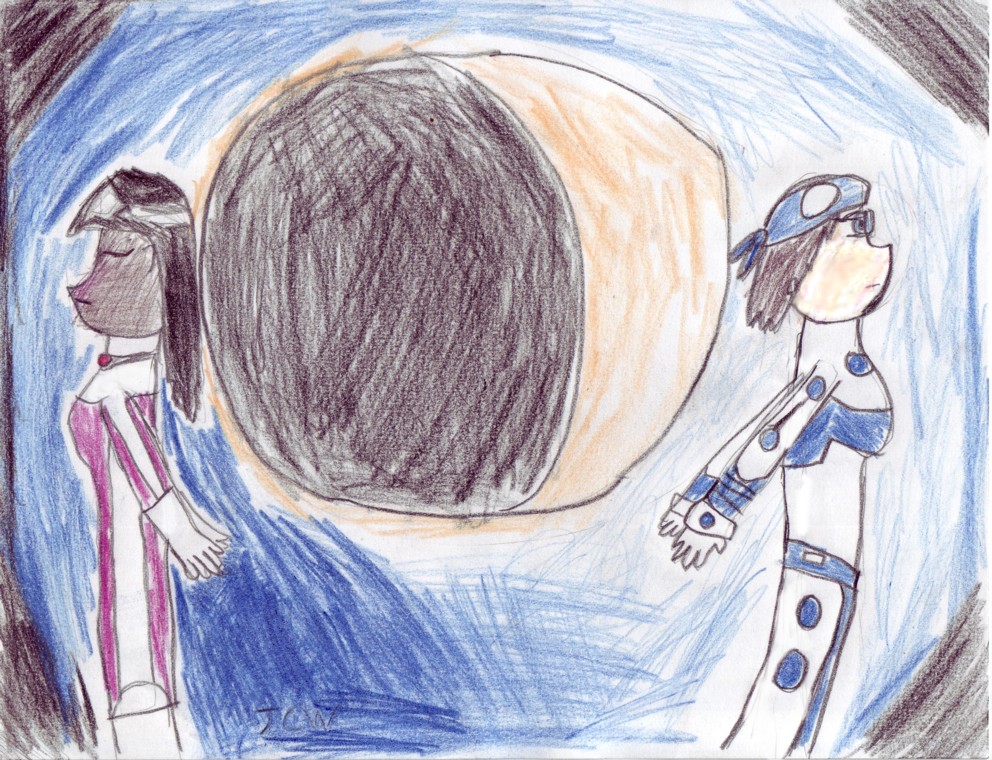 Description
This is a fan art picture of a the girlfriend of my favorite comic book character, Superboy. Her name is Tana Moon, (on the left) and her super-clone, Cherub of the DNAngels.

Sadly, so far. Both characters are pretty much forgotten. Tana died off, basically becoming the Gwen Stacy of Superboy, (I was expecting to her to show up during Blackest Night, but that seems not to pass, which I hope can lead to something better) while her clone is lost in comic book Limbo, only to be remember at a writer's convenience.

I got the inspiration of this when I thought about Kairi and Namine from Kingdom Hearts, how they are the two halves of someone that Sora loves for, being different but still the same. Also a bit of Xion went in it, with Superboy "forgetting" about Tana entirely when she had such an impact on his life. As for Cherub, do to her DNA from Tana, flirted with the Teen of Steel when she was given to the order to kill him.

I also did this because she is LACKING a lot of fanart on this site. Hope you enjoy.

This is my first color drawing in a LONG time. I messed up in some areas. Like I had Tana's eyes originally opened, but do to her dark skin tone, it turned out better with her eyes closed, to represent of the deep sleep she is in. I used some PhotoShop to touch up on Cherub's face, which I started using a bit of variety of color pencil to get mix white/black skin tone that she had in the comics.

Tana Moon and Cherub Copyrighted to DC Comics.
General Info
Comments
1
Media
Colored Pencil / Crayon
Time Taken
2 hours
Reference
Superboy comics