Prometheus Lost his Scythe
Prometheus Lost his Scythe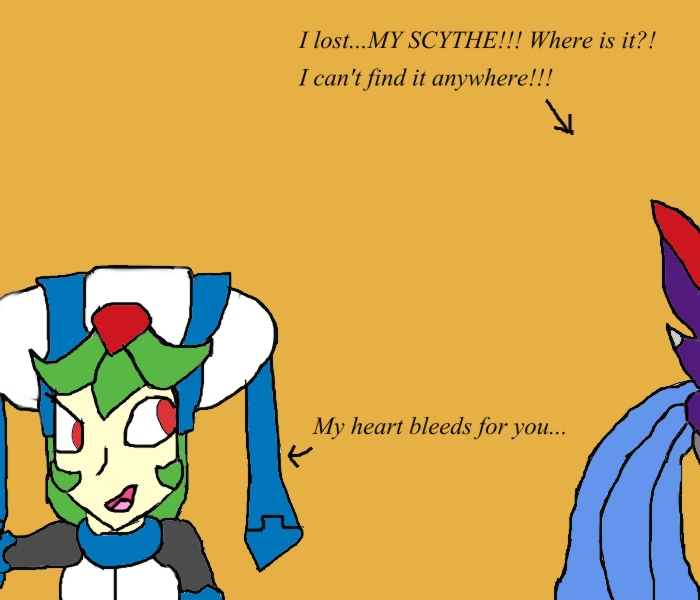 Description
I noticed there isn't a whole lot of MegaMan ZX fanart ( compared to the other series), let alone with the Reploid Siblings, so I decided to change that. :P I drew this using a Wacom pen stylus and Corel Painter Essentials 4.

Anyways, in this picture, Prometheus has lost his scythe, quite obviously, and is freaking out. Pandora is not sympathetic at all. If you can't read the text, here's how it should read:

Prometheus: "I lost...MY SCYTHE!!! Where is it?! I can't find it anywhere!!!"
Pandora: "My heart bleeds for you..."

Anyways, comments?

MegaMan ZX belongs to Capcom. I own nothing.
General Info
Comments
0
Media
Other digital art
Time Taken
Maybe four hours...
Reference
Uh...