History of Stop Motion
History of Stop Motion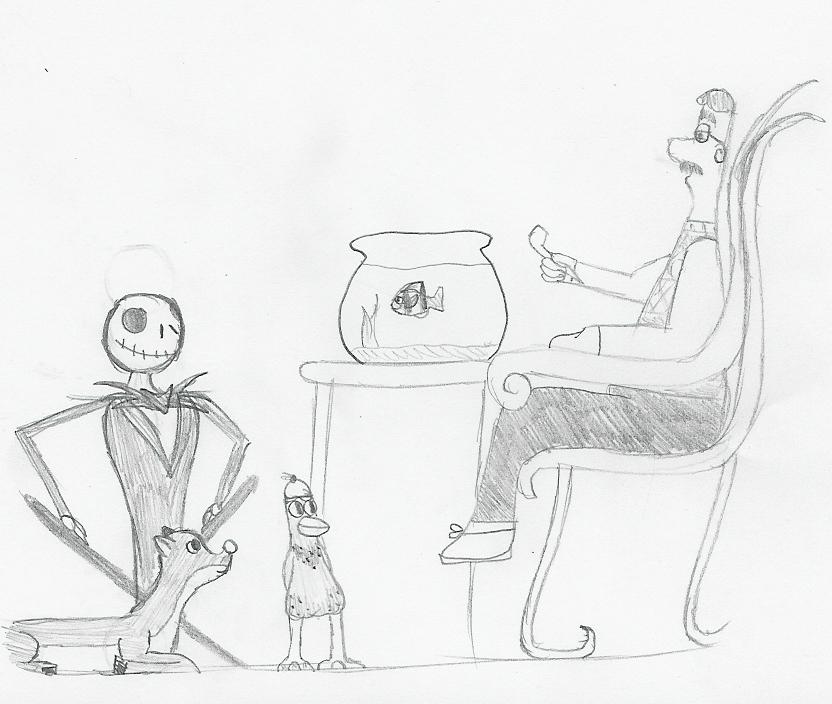 Description
A little history of stop-motion in one little picture. <br />
<br />
The central speaker from the 1989 short story "War Story" from Aardman Animations, the first in the lip-sync series that put Aardman on the map along with "Creature Comforts". <br />
<br />
He's being listened to by Rudolph from the Christmas specials, Jack Skellington from "Nightmare Before Christmas", and Ginger from Chicken Run. (Although, Rudolph came before "War Story", but ignoring that...)<br />
<br />
And, over there on the counter? Marlin from Finding Nemo, the descendent of the four in the foreground.<br />
<br />
Odd idea, but I like this picture.