Okami Tribute
Okami Tribute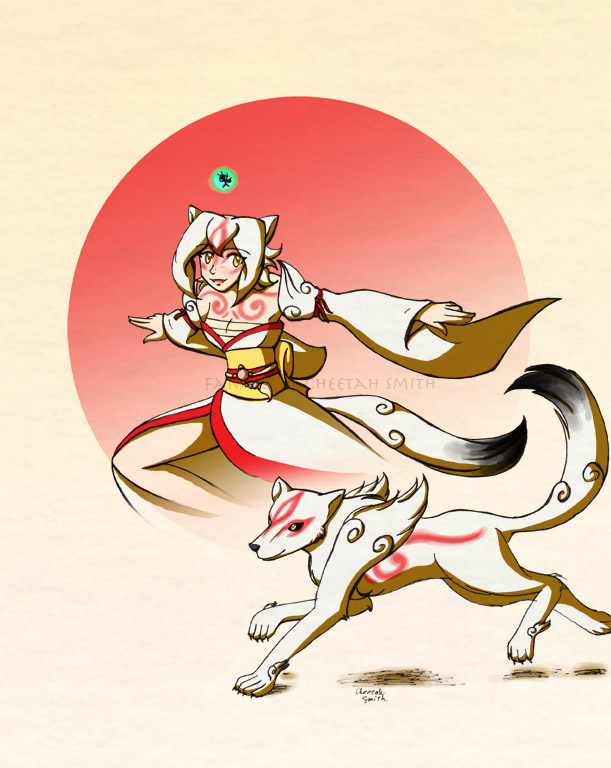 Description
A tribute to Okami! XD

Aside from Legend of Mana and Tomb Raider, Okami is also another one of my favorite games. The art, world, characters, story, gameplay... The art! XD It's just... fun. Even after the fifth or sixth playthrough. XD

So yeah, Amaterasu, in both her wolf form and a fan-designed "gijinka" form. And Issun. XD

On an artistic note, also somethign short and sweet. Made use of a paper texture for the "scroll" effect, and went for a very simple and clean cell-shading. XD Yeah, I'm happy.

Materals: Paper, Pencil, Pigma Pen, Photoshop CS2
Music: Okami OST - Various Composers; "Mother Earth" – Within Temptation

Amaterasu, Issun, and Okami are copyright © to CAPCOM and the now sadly defunct Clover Studios. Fanartwork by Cheetah Smith. Please do not take, use or redistribute without permission.
General Info
Comments
0
Media
Digital drawing or painting
Time Taken
Reference