The Commander of the Krimzon Guard - Erol
The Commander of the Krimzon Guard - Erol
The Commander of the Krimzon Guard - Erol
by
ChibiJaime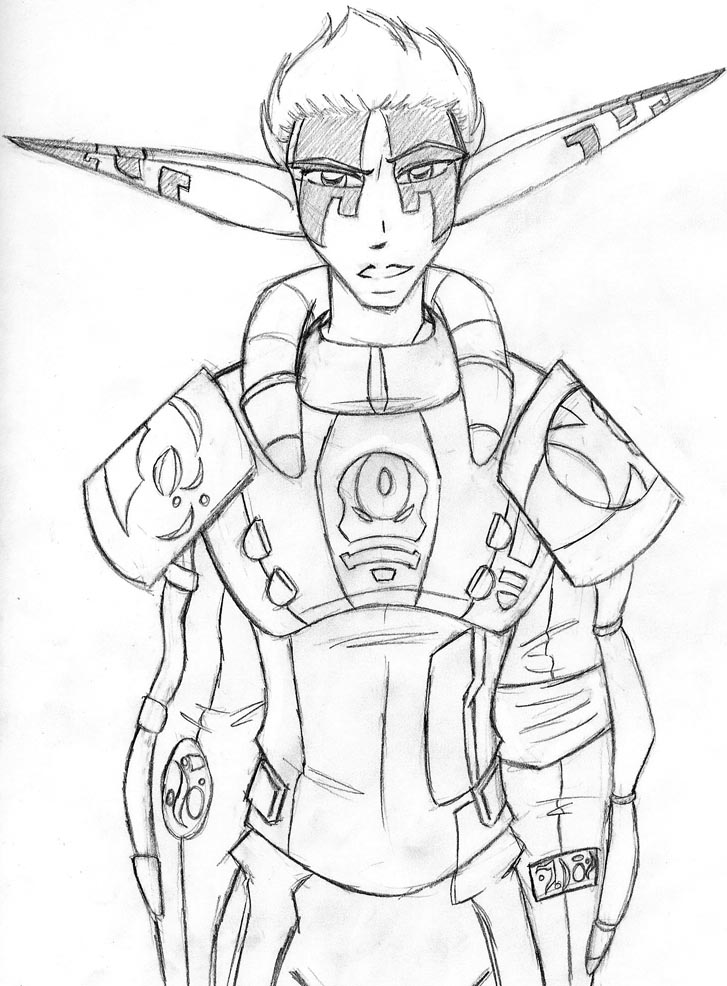 Description
The best racer in Haven City. The most ruthless soldier in the Krimzon Guard.<br />
<br />
Yeah, I finally broke down and just drew Erol. And I have one thing to say to that.<br />
<br />
NEVER.AGAIN.<br />
<br />
There's a lot of detail in his clothing... I even went so far as to put the patches written in Precursor (I can't translate the circular one on his right arm, but the one on the left reads ACEN... I wonder why) in there. I'm fairly pleased with this, though, aside from some proportioning problems brought about by mostly an optical illusion. He wears so much extra stuff that it makes him look broader and tougher than he really is!<br />
<br />
Erol (Teh Ho) is c/o Naughty Dog and Sony.
General Info
Comments
29
Media
Unspecified
Time Taken
Reference