Good Night, Sleep Tight...
Good Night, Sleep Tight...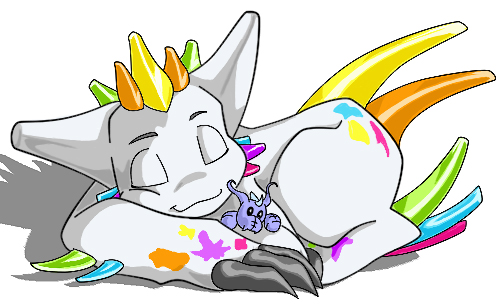 Description
AAAAAAAGH FINALLY DONE. I don't even want to think of how long it's going to take me to color the picture of my Angelic Keeto if this picture of my Spectrum Donadak took me this long. x_@
Anyway. Full-color picture of Manticora, my Spectrum Donadak, napping with her Lilac Dragon Plushie.
Donadaks, of any variety, aren't mine. They are pets on
Subeta.org
. If you happen to join, put ChibiJaime as your reference. It makes me loved.