cats in the cradle
cats in the cradle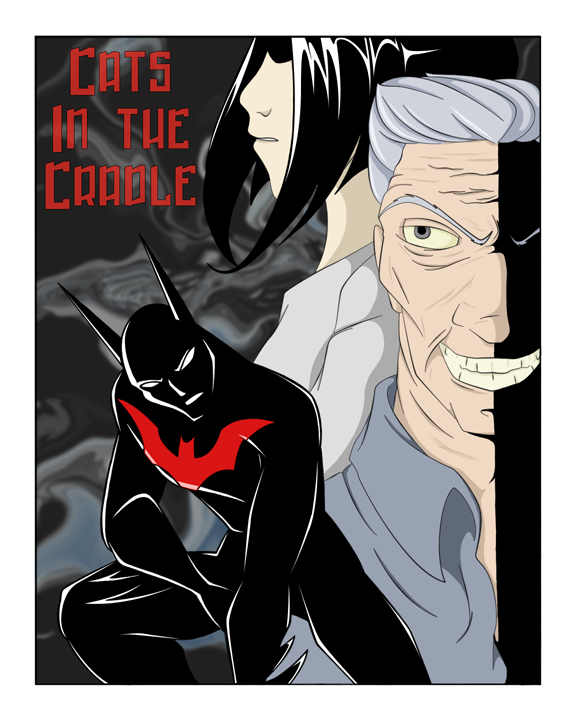 Description
YAHAHAHA DONE. This took me forever. I am so pleased with the end result.
Anyway... cover of fancomic "Cats in the Cradle." I'll probably do a couple of character pages not just because I'm lazy, but because I want to get the hang of drawing some of the characters (such as Terry out of the Bat Suit, Fagin, and old Bruce).
Synopsis
When Bruce Wayne uncovers a ring of thieves made entirely of orphans and runaways between the ages of nine and fifteen, he's just a little suspicious. When some of these kids turn up assaulted and dead, he gets anxious. Knowing that they need to stop the sadistic madman running this gang before it's too late for anymore of these kids, he sends his protege Terry to hunt down and stop Jeremy Falks, an escaped convict who calls himself Fagin...
Zoe and Fagin are mine. Batman Beyond and all related characters and concepts are the property of DC and WB.
page 1
General Info
Comments
3
Media
Digital drawing or painting
Time Taken
several painstaking hours
Reference
n/a