The #1 Crush
The #1 Crush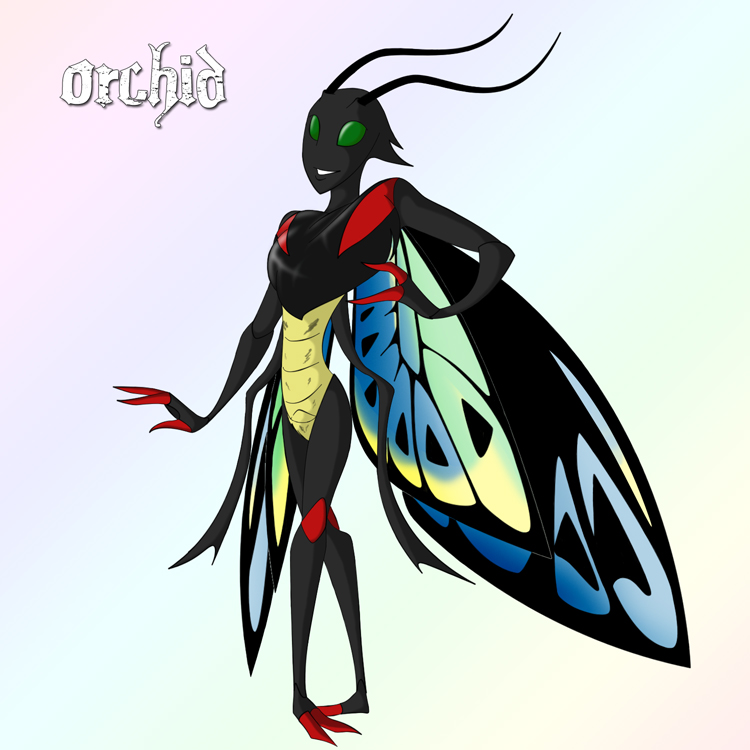 Description
It's a bird, it's a plane, no it's...!
A Solomon Island Birdwing butterfly, that's what. Hail Orchid! The newest addition to my repertoire of characters. One who has been surprisingly noisy since I started drawing him.
Does not help that this song has been on repeat the whole time I've been coloring him:
http://www.youtube.com/watch?v=Z0X8W6E5xeU
(For the curious, that's "#1 Crush" by Garbage.)
Orchid's profession, if you are familiar with the series "Firefly," is similar to that of Inara. If you're not familiar... well... he is what you would call a professional "companion." That is, he is a professional prostitute, and what he does is perfectly legal. Not to mention he's got a surprising amount of pull. But be warned, he's expensive...
Orchid is mine. Bug people filtered into my brain meats from the brain meats of
Peanutchan
.