What's in the Box?
What's in the Box?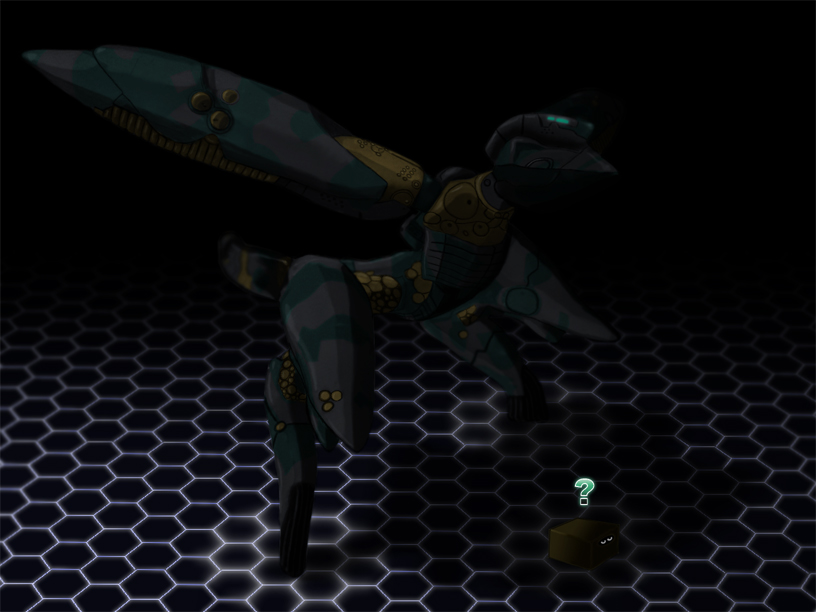 Description
*Outgoing Codec frequency 141.12*
Snake:
Otacon, What does this new metal gear look like and where is it exactly? ¬_¬
Otacon:
You should be right underneath it, maybe you should start thinking outside the box Snake. ;B
Snake:
... T_T
Snake:
Listen, the cardboard box is ideal for fooling your enemies. It's a very important tool for infiltration missions. T_T
Otacon:
Really? O_o
Snake:
Of course. I can't begin to count the number of agents whose lives were saved by a cardboard box... T_T
Otacon:
You mean everyone's using them? o.o
Snake:
Look, I'm not exaggerating when I say the success of a mission hinges on how to use a cardboard box. But in the end, a cardboard box is only made of paper. Handle it with care or it won't be of much use to you. Don't think of it as just another box. Treat it with love... Don't be rough. Understand? T_T
Otacon:
Okay, jeez, sorry I said anything, just look up. ._.;
Yeeeeeah, I'm a dork.
Part of that was paraphrased from actual script, mainly Snake's hard-on for Cardboard boxes but the the man speaks the truth, it has saved my butt plenty of times.
Took about 2ish hours all digital brush work, based off the Model Ray I have from McFarlane toys that I got from the wife for Xmas.
General Info
| | | | |
| --- | --- | --- | --- |
| Ratings | | Comments | 1 |
| Category | Games » - All Titles » Metal Gear series | Media | Digital drawing or painting |
| Date Submitted | | Time Taken | 2.5 hours |
| Views | 940 | Reference | A Toy Model |
| Favorites... | 1 | Keywords | Solid, Snake, Metal, Gear, Cardboard, Box, Ray, Ray, MGS2, MGS, Two |
| Vote Score | 1 | License | Berne Convention |