SHUT UP!SHUT UP!SHUT UP!
SHUT UP!SHUT UP!SHUT UP!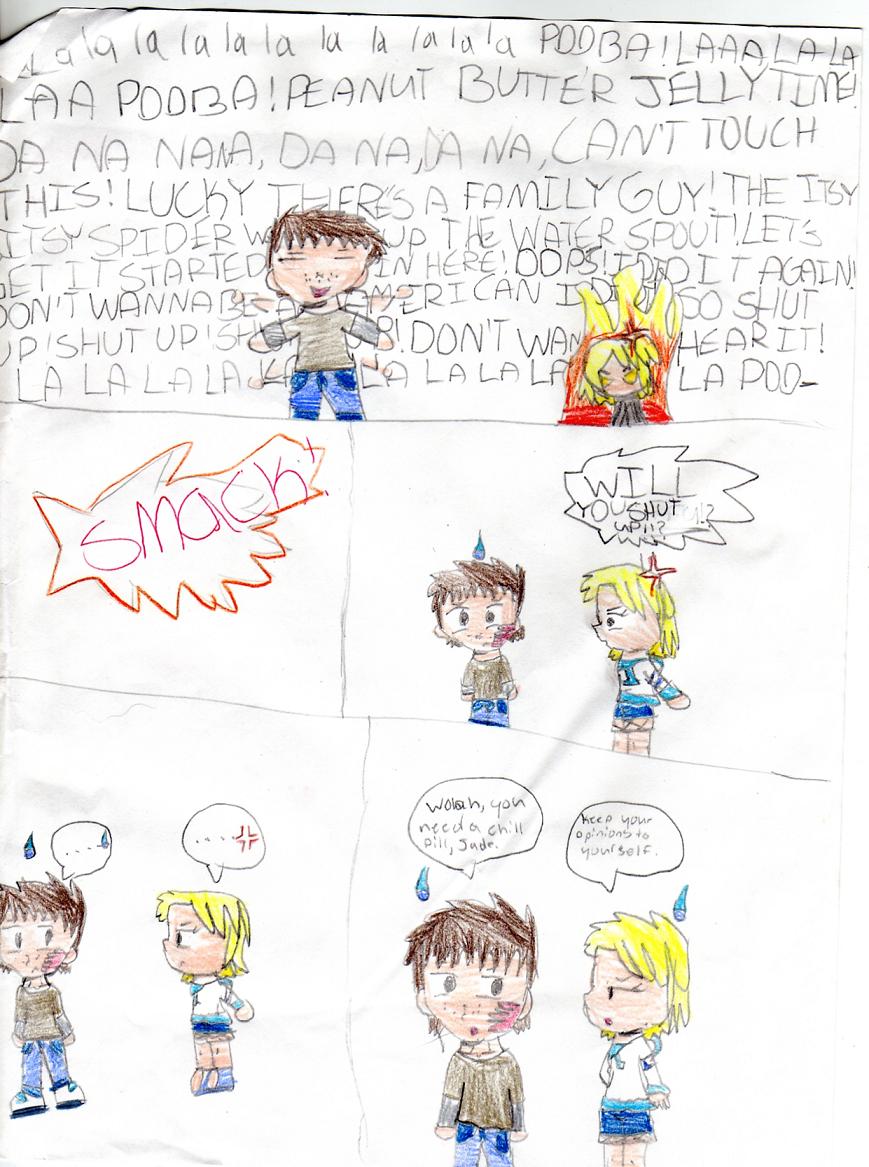 Description
Something I drew in class.Onetime in the library,two of my friends(who were beside me on the computer)were typing random crap on the program called "write out loud".Most of it was funny and inspired to draw this the stuff that I took from the "Crack Page" was the "La lalalalalalala POOBA!" and the Family Guy thing.And Peanut Butter Jelly Time.
 
NOTE:I don't watch Family Guy.I'm forbidden to.Same with South Park.
 
Art (c) of the 11 year old uke,Chibi.S
 
Characters are Me(The girl) and My pal,Cody,one of the dudes typing stuff up on the "Crack Page".     
General Info
Comments
6
Media
Colored Pencil / Crayon
Time Taken
Don't know...
Reference
None