Summer Festival(SasoTem)
Summer Festival(SasoTem)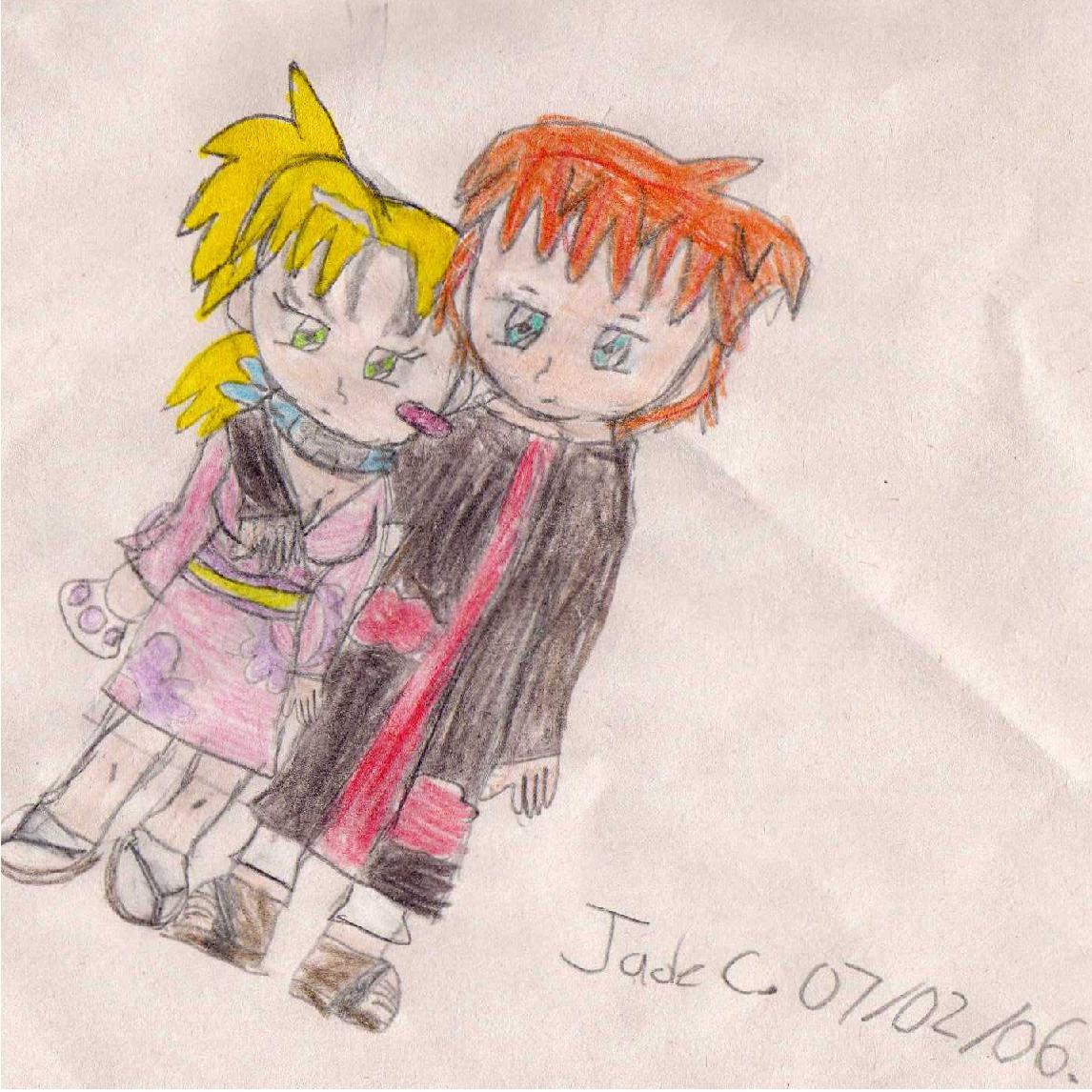 Description
Nya....it's a lil crooked and Sasori looks wierd.I dun like this pic much after I coloured it.

BEWARE,I'M GOING THROUGH A SASOTEM DRAWING SPREE!!!!!!RUN FOR YOUR LIVES FROM DOOOOOOOOOOOOOOOOM!!!!(sings)Doomy doomy doomy doom doom doom doomdoom!

Shikamaru:SHUT UP YOU TROUBLESOME WOMAN!!!!!!!!!!!

Me:I'M A KID DAMMIT!!!!ONE TURNING 12 IN 22 DAYS!!!!!!!

I have my hyperness back.I hope you like it.DON'T flame about hte pairing,I can report.
General Info
Comments
1
Media
Other painting
Time Taken
50 minutes I guess....-_-
Reference
none,I got a good memory.:D