Akatsuki Chronicles-Kumiko Uzumaki
Akatsuki Chronicles-Kumiko Uzumaki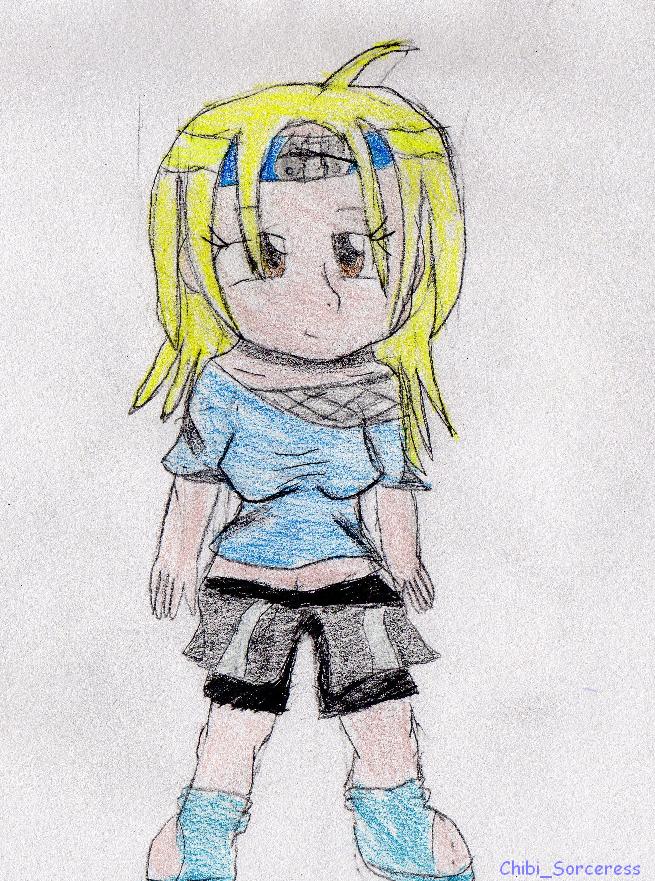 Description
A friend and I are gonna work on a HUGE fanfic for the akatsuki called Akatsuki Chronicles. I might post it on Fac so you can all see it when its done. I'll ask Burningclaw, the guy I'm working with for this.

Anyway I'm doing Character designs for the OC's in the fic. Including a mature looking, updated 15 year old version of Sora. This is Kumiko Uzumaki. Or my alter ego. Here's the profile.

Age:14

DoB:July 25

Status:Akatuki member

Personality:Energetic, sometimes gets a little emo, easily gets angry is someone disses her.

Rank:Chuunin

Sibling:Naruto

I can't think of anything else. XD This is the best I've ever done. (a couple weeks ago) Well, my artist's block is gone so expect more from me!

Please comment! I do art-trades and Requests!
General Info
Comments
5
Media
Colored Pencil / Crayon
Time Taken
*shugs*
Reference
None