Mistle Toe Inccident Part 2
Mistle Toe Inccident Part 2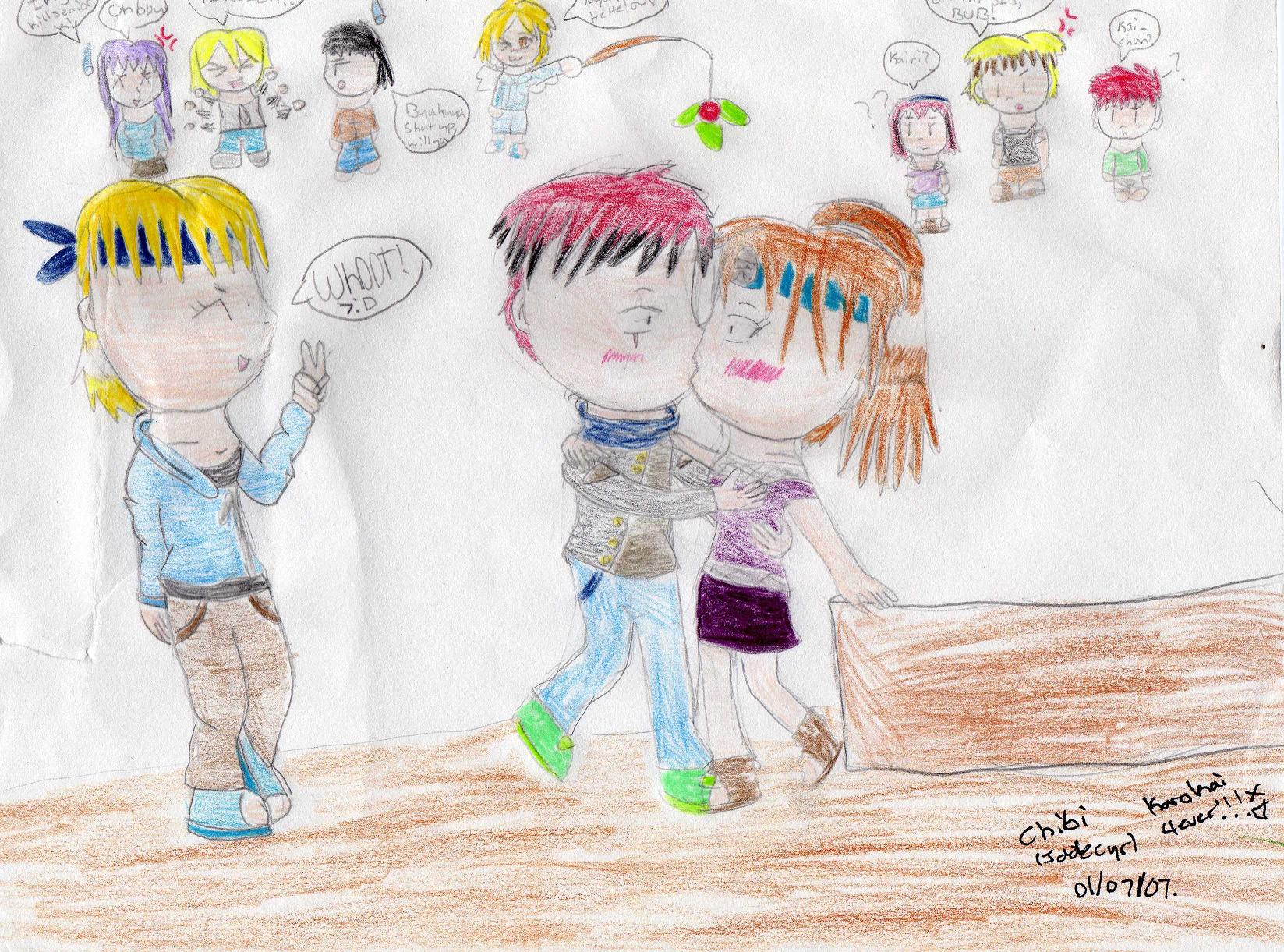 Description
If you've Seen Ollie_is_da_bomb's piccy for X-mas, you'll understand. Yes it's Karolek's turn..... YAY!!!!! My scanner loves to cut things off, so I'll read to you the top chibi's right to left.
Kiyoshi Jr: Kai-chan????
Kiyo:RIGHT HAND OFF MY SIS, BUB!!!!!!!!!!!!
Ena:Kairi????
Me:Yaaaaaay!!!
Kiyoshi Sr (aka Senior K):Byakuya, shut up will ya?
Byakuya:WHOOOOOOOOOOOOOOOO!!!!! GO KAROLEK!!!!!!!!!!!
Ana:Oh boy. [Inner Ana: I'M GONNA KILL YOU SENIOR K!!!!!!!!!!!!]
Wheeeeeee! :D I hope you like it!!!! *throws Kiyo*
Part 1-
http://www.fanart-central.net/pic-530851.html
Karolek, Siyoshi Sr, Byakuya and Ana (c) Ollie_is_da_bomb
General Info
Comments
35
Media
Colored Pencil / Crayon
Time Taken
a couple days......
Reference
Memory......... (is stupid because of lack of Reff