PROJECT CHRONICLES: Cosplay Time!!
PROJECT CHRONICLES: Cosplay Time!!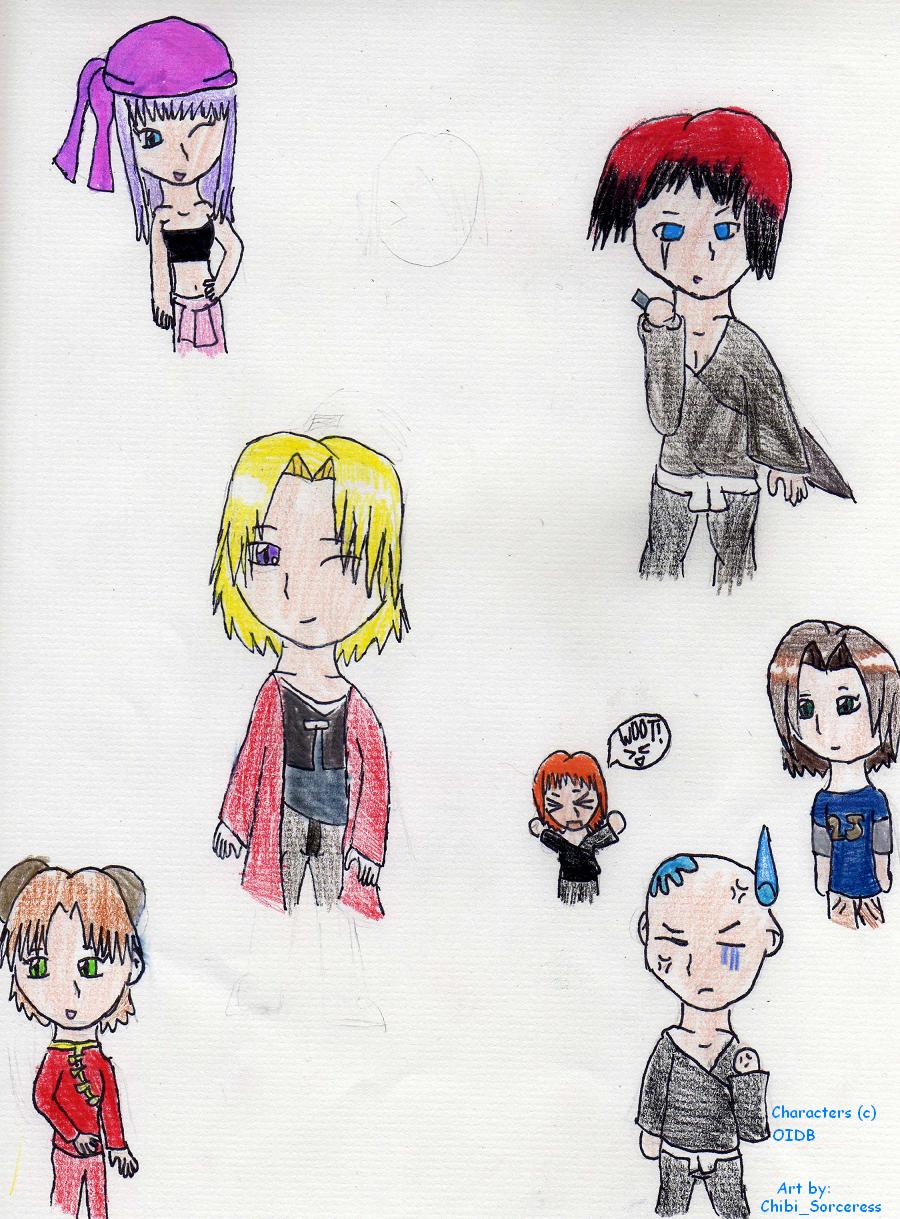 Description
*eats ramen* Yeah....... there's a reason why I am actually putting up fanart. I'm sick. XD;;;; No really, I woke up at 4:30 in the morning, I litteraly felt like I was gonna be sick (if you catch my drift) because my stomach was REALLY queasy and I was dizzy. I was walking into my parents room and next thing I know, I was on the carpet in my parents room, where I thought I fell out of my bed. I actually fainted in my parents room. then a few minutes latter, I passed out again.... O___________________________________O So I'm not at school, I'm okay though.

Okay I'll tell you who is cosplaying as who.

Byakuya-Edward Elric [FMA]
Karolek-Ichigo Kurosaki [BLEACH] (Who needs two katanas when you can have a huge zanpakto?? XD)
Ana-Winry Rockbell [FMA] (LOL!! It fits too!! XD)
Ayame-Karin Kurosaki [Bleach]
Machi-Yachiru Kusajishi [Bleach] (I know Jun should cosplay as Yachiru, but Machi's more likely to spit and/or bite the next person's head!!! XD)
Ace-Ikkaku [Bleach] (XD)
Kairi-Kagura [Gintama] (I dunno, but Kairi DOES look like her!!!!)

I hope you like it!!!
General Info
Comments
6
Media
Other drawing
Time Taken
a long time. let's just say that
Reference
NONE!!!!! MWAHAHAHAHAHA!!!! >:D