Class Antics: Tasha the Unicorn
Class Antics: Tasha the Unicorn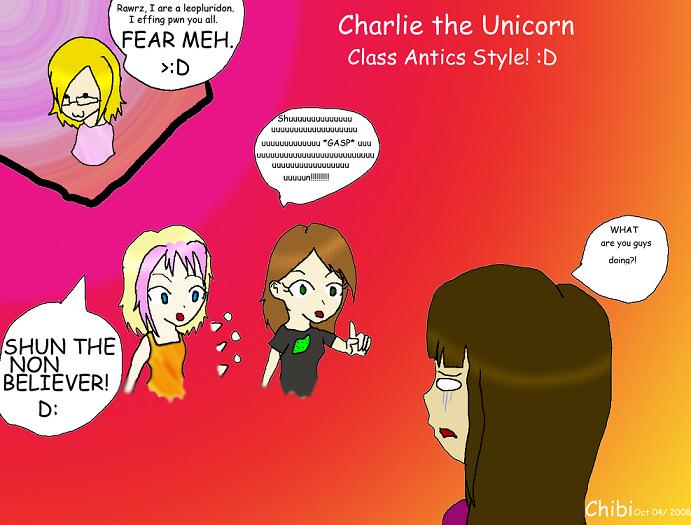 Description
Shut up about the crappy photoshop!

Well I doodled this in frewnch, showed it to the people in the pic, and the basicly almost pissed themselves laughing. XD Well here are who's who.

Tasha (Dark haired brunette)- Charlie (The most normal one in the group. It SO fits!)
Lauren (Lighter Brunette)- One of the demented unicorns (Ahaha XD)
Tammara (Blonde with pink bangs)- the other demented unicorn (OMG. If you met her, you'd see why.)
Jade/Chibi (retard with the glasses)- Leopluidon (OH HELL YEAH BABY!)

Class Antics and the students belong to the people in the pic, especially me.
General Info
Comments
24
Media
Digital drawing or painting
Time Taken
3 hours
Reference
My friends, duh.