Orly Now? ;D
Orly Now? ;D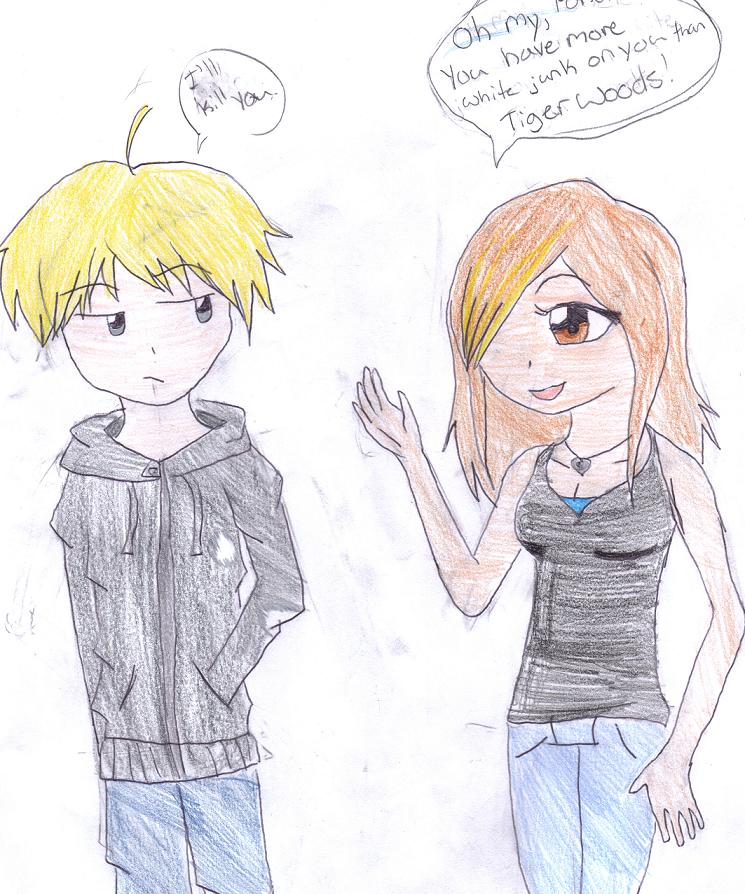 Description
Based on true events. <3
A couple weeks ago, my friend, Ponz, was being a tard and playing with chalk :) He ended up getting it all over him, leaving white stains on his grey sweater. Of course, Kami has to pipe up and say,

"Oh my, Ponzie! You have more white junk on you than Tiger Woods!"
..... Best.Moment.Ever.
At least Ponz has a sense of humor. :D
General Info
Comments
1
Media
Colored Pencil / Crayon
Time Taken
20 min?
Reference
My glorious friends ;D