The One Who Rose from Nullity [Sukorime Lauren]
The One Who Rose from Nullity [Sukorime Lauren]
The One Who Rose from Nullity [Sukorime Lauren]
by
Chila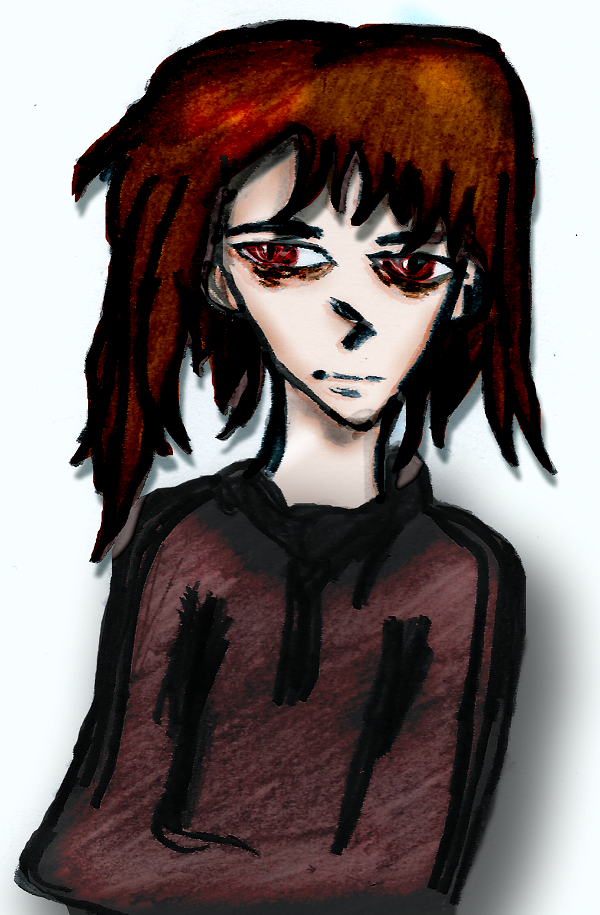 Description
Character: Sukorime Lauren
Drawn with pencils traditionally and colored in Photoshop.
Having nothing but horrifying trauma's from the first 15 years of his life, Lauren is by far my most troubled and mentally broken character. He certainly is no depressing person, as his personality is sarcastic, fun loving and outspoken - but perhaps even thát about him is to purely cover up the broken boy that still lives in the body of a 30 year old.

Lauren grew up not knowing anything but being a fresh source of blood for vampires, circumstances made it so that his childhood and teen years were spent more unconscious on the ground than actually awake. This is why he is pale, has dark rings under his eyes and could even be called plain ugly. (Really, he isn't meant to be attractive, if you think he is then my drawing failed

)

Beside the dark back story, Lauren is very intelligent. He is specialized in potion brewing and very knowledgeable about The Powers of the Soul. You could say he filled himself with knowledge to make up for the fact he is worthless in many other ways. His snarky comments and impulsive actions certainly bring a very dynamic energy to the roleplay Hykun, which makes it easy to sometimes forget how tragic of a character Lauren really is.
For more about this character and the world of Hykun, please check out my
Hykun Gallery
.
Or check Saria-chan's Hykun gallery folder(I really recommend it!):
Clicky here!
General Info
Comments
0
Media
Other digital art
Time Taken
Reference